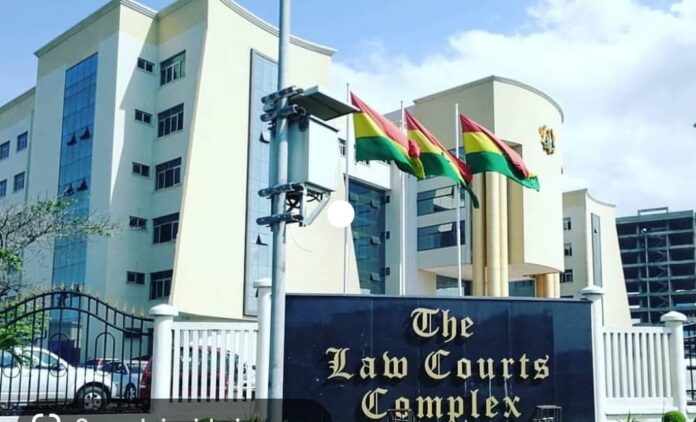 The Judicial Service Staff Association of Ghana (JUSAG) has threatened an indefinite strike by May 22, 2023, if government does not pay heed to their salary adjustment.
The Association's General Secretary, Abdulai Yakubu, speaking on Onua Maakye Monday, May 8, 2023, said JUSAG together with the Judicial Council have both petitioned the President on their salary increment but to no avail.
Government agreed on a 15 per cent Cost on Living Allowance (COLA) for workers in July 2022 after series of negotiations with Organised Labour as a result of the high cost of living.
In January 2023, government scrapped the 15 per cent COLA on basic salary and replaced it with a 30 per cent salary rise on base pay.
READ ALSO: Government, organized labour agree on 15% COLA
READ ALSO: W/R: We'll deal with gov't officials boot for boot if they don't mind their utterances on our COLA request – NAGRAT
But according to Abdulai, the JUSAG were exempted from the pay rise even though their COLA was scrapped just as any other unit within the public sector.
After making several appeals to the government to accord them equal treatment just as have been granted other public sector workers, authorities appear to be adamant.
During a zoom interview with Yaa Titi Monday, he said the President should not subject Ghanaians into any hardship and if by Friday, May 19, government hasn't honoured their demands, they will advise themselves.
"For us, we are hoping that the President of Ghana will not subject we people of Ghana to a state of anarchy or lawlessness because when there is no delivery of justice, it means that a lot is going to be affected in the country.
"Today is Monday, we are hoping that by Friday, there will be a positive impact from the President. If there is no positive impact from the President, I'm so sorry, we'll be compelled to embark on that industrial action," he stated.
READ ALSO: Alleged kidnapped Mpasatia SHS accountant found in a bush
Follow @Felix Anim-Appau