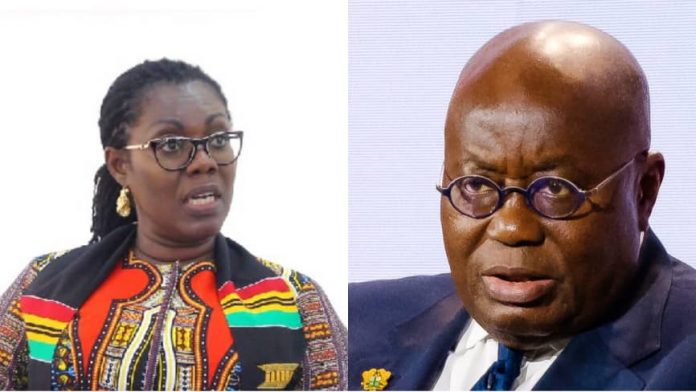 Onua TV/FM's morning show host, Blessed Godsbrain Smart believes Ursula Owusu's son should take over from Addo Dankwa Akufo-Addo as President of the Republic.
This he says is as a result of a loose talk made by the Communications and Digitalisation Minister whilst in opposition.
Ursula Owusu-Ekuful criticising the erstwhile John Mahama administration in the round up to the 2016 elections is said to have held that "if governance was all about borrowing, then my 18-year-old son can be the President of Ghana."
The statement according to Captain Smart should be given premium and implemented since the Akufo-Addo led government has borrowed than any other government this country has had.
Ranting on 'Maakye' Monday, July 25, 2022, Mr. Smart disclosed government has borrowed close to GH₵400billion excluding an annual revenue the GRA rakes in each year.
He continued that, an average GH₵50billion is collected by the Ghana Revenue Authority with a GH₵39.4billlion realised in 2022, about five months to the end of the year.
According to the summary of Economic and Financial Data by the Bank of Ghana, the country's total public debt stock rose marginally by a ₵130 million to ₵393.4 billion in June 2022, which is about 78.3% of Gross Domestic Product (GDP).
This is against a revised debt of ₵392.1 –78% of GDP – put out by the BoG in March 2022. The Central Bank had, however, released an earlier amount of ₵391.9 in May 2022, before the current figure.
Converting the value to dollars, Ghana's debt in June 2022 was $54.4 billion, being a marginal drop from the March 2022 figure of $55.1 billion in March 2022.
A careful look at the data suggests that the country did not borrow fresh funds during the 2nd quarter of 2022.
By Felix Anim-Appau|Onuaonline.com