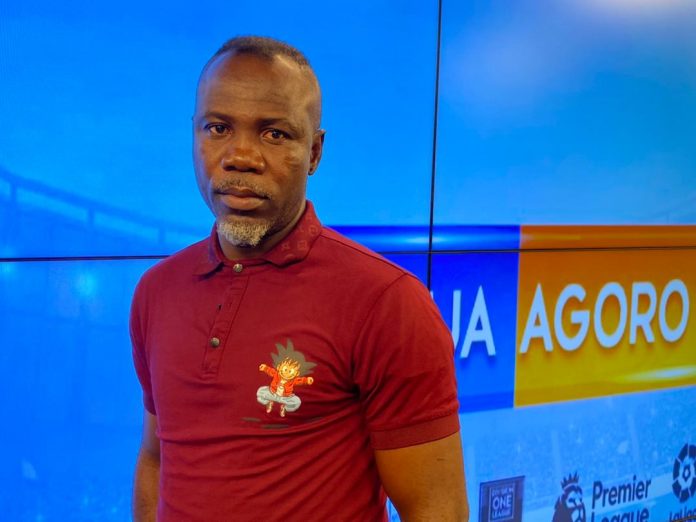 Former captain for Kumasi Asante Kotoko, Joseph Hendricks, aka 'Ɔreba' (he is coming) has bemoaned the lack of sponsorship in the local league which is spiraling player exodus.
He says players leave the local scene to play abroad at the least offer, compromising the quality of the local league.
Speaking on Onua TV's Agoro Fie with Alfred Takyi-Mensah Wednesday, July 27, 2022, the former Asante Kotoko centre-back explained local clubs have not been able to make significant impact on the African terrain due to their inability to keep players in the league for long.
"To make a good impact in the CAF Champions League, you need top-quality materials because you cannot match $20k dollar player and that of $100k players.
"New faces in the GPL seasons is as a result of lack of sponsorship. Players need to play at least six seasons before they leave. But because of the current situation, if a good offer comes from hell, the players will go," he cried.
Speaking about the decline in quality of the GPL, he explained how their era supplied good players for the national team, the Black Stars unlike today.
"I feel sad because currently, local players can't bench foreign-based players in the Blacks Stars unlike our time."
He also recounted how "an advice from Samuel Osei Kuffour after a game against Hearts Of Oak changed my way of defending and made me a better defender."
"If I were to be part of the team that played Hearts of Oak, we wouldn't have conceded those 4 goals because, Charles Taylor, Osei Kuffour and the rest know what I can do," he said in response to his take on the four goal deficit his club suffered in the hands of their arch rivals.
By Isaac Ansah Apagya|OnuaSports|Onuaonline.com