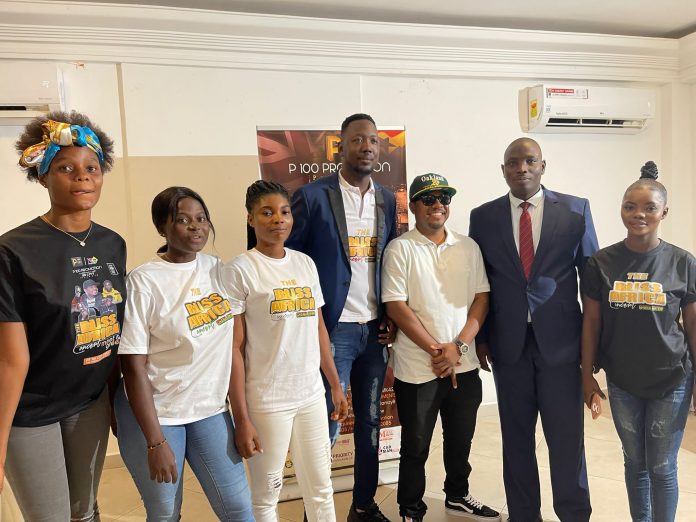 The struggles of many talented but underground artistes continue to dominate discussions in the entertainment community across the world including Ghana.
Though talented, most of these artistes remain unsung and find it difficult to reach stardom essentially due to many factors not limited to lack of management, impatient investors, globally accepted branding as well as an effective and sustained promotion.
Some also point to impatience on the part of the artistes and "I ditch you the moment I blow" syndrome.
Nonetheless, there still exists many efforts to continue pushing artists to enable them cut through the clutters.
A new "push" aimed at helping musicians, especially underground ones, reach their full potential is the Bliss Africa Concert.
The Bliss Africa Concert aims at providing a platform, this time, on the international stage to so called underground artistes of African origin to showcase their craft.
At the launch of the maiden edition of the Bliss Africa Concert by the P100 Promotion in Takoradi, Chief Executive Officer Kwesi Gyan Taah explained that the dream is to push as many African underground artists onto the international stage while exposing them to international promoters.
"The concert will be a vehicle of exposure to boost the confidence of these so-called underground artists", he affirmed.
He said: "Many of you here will also bear witness to the fact that I frolic with artistes a lot, particularly the underground ones be it here in Ghana or in the UK and the stories of turn downs and disappointments are like a chorus. Often, it is that one opportunity, one chance that turns the tide for many of these artists. And so Bliss Africa Concert is to attempt to find answers to these disappointments but this time on the international stage."
The maiden edition of the Bliss Africa Concert will take place on August 6, 2022 inside Lagos Night Lounge in the UK.
The Ghana launch is to announce the initiative to Ghanaian underground artistses of this unique opportunity available to them.
Some of the underground singers who attended the launch were hopeful that the Bliss Africa Concert will be their last resort in their continuous quest to reach stardom.
The concert dubbed "Ghana Edition" will see performances from Dr Cryme, Ayesem, Aya Ramzy B, Ras Ebo, Atsu Kokiko with DJ Gunshot on the "one and twos".
The maiden event will see many underground artists of African origin perform to an expected crowd of 5000 and more.
By: Eric Yaw Adjei||ConnectFM|Onuaonline.com|Ghana