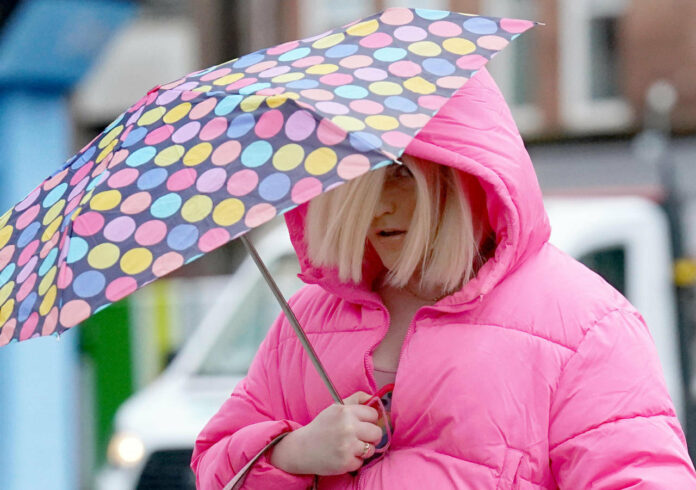 Isla Bryson, who transitioned from a man to a woman while awaiting trial for raping two women in 2016 and 2019, was sentenced Tuesday to eight years in prison in Scotland. The case sparked a heated debate as Bryson was briefly placed in an all-women's prison before being moved to a men's facility amid a public outcry.
"You see yourself as the victim in this situation. You are not," judge Lord Scott said at Bryson's sentencing at the High Court in Edinburgh. "It is necessary to punish you and to seek to deter you and others from behaving in this way and, in particular, to protect the public from you."
Bryson was convicted late last month of raping two women in their homes.
She said she had been struggling with her sexuality and having emotional issues at the time, CBS News' partner network BBC News reported. In the sentencing, the judge said he considered testimony that Bryson had a troubled past and suffered from Dyslexia and ADHD. He said he had reached his sentencing decision "on the basis that you are vulnerable in some ways."
READ ALSO: Jubilee House 'down!'
"Your vulnerability is no excuse at all for what you did to these two women in 2016 and 2019," the judge said. "Regardless of your own vulnerability, in a period of just under three years, you raped two women who can both be regarded as vulnerable."
Isla Bryson court case
Isla Bryson sits in the back of a prison van leaving Edinburgh High Court, February 28, 2023, in Edinburgh, Scotland, after the transgender convicted rapist, who raped two women while still a man, was sentenced to eight years in prison.
Bryson's case generated heated debate after she was initially placed in the women's prison upon being found guilty. Just a couple days later she was moved to a men's facility, where she has remained in custody.
In a review of the case, the chief executive of the Scottish prison service, Teresa Medhurs, said earlier this month that Bryson had been separated from the general population when she was in the women's facility and was "removed from association" when she was moved to the men's facility.
READ ALSO: 'We are going to have a female President of Ghana' – Akufo-Addo
The case sparked a change in policy in Scotland so that "any newly convicted or remanded transgender prisoner will initially be placed in an establishment commensurate with their birth gender."
Source: CBS News