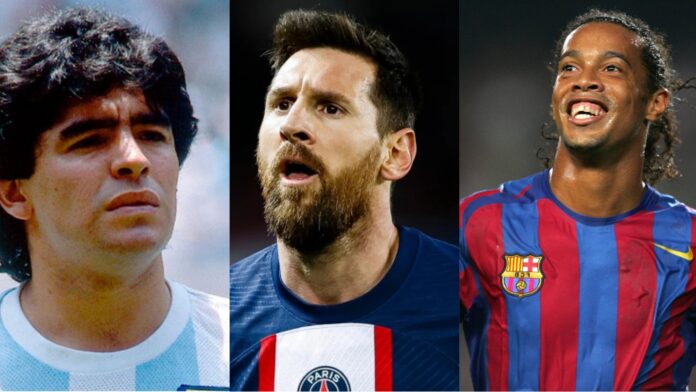 In his interview with 'TyC Sports', Lionel Messi revealed who he believes is the best players he's seen on the pitch.
In the same interview, Messi made some interesting reflections. We have compiled Messi's ten best phrases. He also remembered Ronaldinho, his 'father' in the first few years at Barcelona.
"He helped me a lot. I came into the dressing room at 16-years-old. Doing so and seeing all these greats was difficult. He took me under his wing, he made me feel comfortable, so that I let go," Messi declared in 'TyC'.
READ ALSO: 'He is the best player in history' – Luka Modric has already taken his side in the Lionel Messi vs Cristiano Ronaldo debate
"On the pitch I was always looking for him. We played for a few years together. In this era I didn't play much. I would have liked to play a lot more with him," the Argentine spoke, showing how eternally grateful he was to Ronaldinho.
But Ronaldinho is not the best footballer that Messi has seen, or atleast, which he considers to be according to his criteria. For Leo, it was the other Ronaldo…and no, not Cristiano.
"Ronaldo Nazario was a phenomenon. Of all the strikers I have seen, for me he was the best. An impressive player from any aspect," Messi said.
Neither Diego Armando Maradona (whom Messi did not enjoy due to his age) nor any of the teammates he has had throughout his career, such as Xavi or Iniesta. The best for him: Ronaldo Nazario.
READ ALSO: 'Super Ballon d'OR rankings based on performance from 1990 to 2022
Source: Besoccer.com