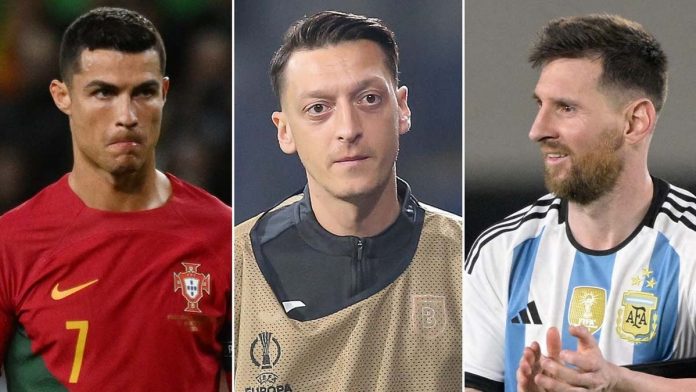 It is a question that comes to everyone involved in football at least once in your career, or in Mesut Ozil's case twice.
The talented German international recently called time on his stint in the game following a dazzling career which included a La Liga title with Real Madrid, four FA Cups while at Arsenal and of course the World Cup with Germany in 2014.
But for many there would only be one thing they would have wanted to know: Who does he think is better, Cristiano Ronaldo or Lionel Messi?
Ozil played for three years alongside Ronaldo in Madrid, with the pair crucial to winning that league title under Jose Mourinho in 2012.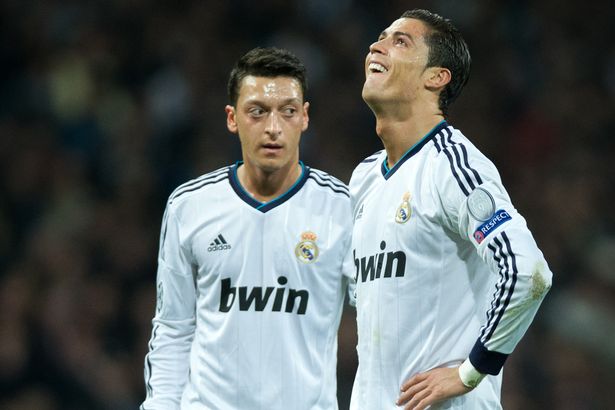 However, you could also say that as one of the most stylish players of his generation, Messi would also appeal to the German.
But when Ozil was first asked the question in January 2021 he was clear in his opinion.
READ ALSO: 7 football records that may never be broken including Messi's 7 Ballon D'ors
"Messi has proven himself to be one of the best ever in Spain, but Ronaldo was always the best in every country he's played in!" he wrote, adding a winking emoji for good effect.
Now, over two years on, when asked the same question again by Marca as part of his retirement celebrations, he's still clear in his view.
"It was a lot of fun playing with Cristiano Ronaldo, who for me is the best player of all time," Ozil told the Spanish publication.
"We both understood each other very well on the pitch, it was perfect. I attended and he scored. Giving passes to a player who almost never missed was a gift."
Ozil, who ended his career in Turkey, issued an emotional statement upon his retirement, thanking the clubs were he played in his professional career.
"It has been an amazing journey filled with unforgettable moments and emotions," Ozil said.
"I've had the privilege to be a professional football player for almost 17 years now and I feel incredibly thankful for the opportunity.
"But in recent weeks and months, having also suffered some injuries, it's become more and more clear that it's time to leave the big stage of football."
"It has been an amazing journey filled with unforgettable moments and emotions. I want to thank my clubs – Schalke, Werder Bremen, Real Madrid, Arsenal, Fenerbahce and Basaksehir – and the coaches who supported me, plus team-mates who have become friends.
"Special thanks must go to my family members and my closest friends. They have been a part of my journey from day one and have given me so much love and support, through the good times and the bad.
"Thank you to all my fans who have shown me so much love no matter the circumstances and no matter which club I was representing."
READ ALSO: [VIDEO] Check Cristiano Ronaldo's reaction after fans filmed him in a restaurant
Source: Mirror