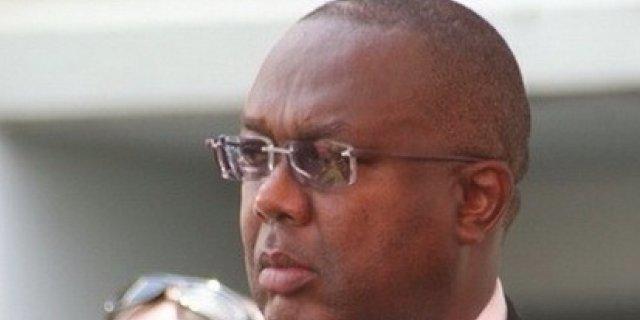 NDC stalwart Victor Emmanuel Smith has said the Minority members who voted for the ministerial approval voted their conscience and he does not reason with those calling for their exposure.
He says there is nothing the party leadership can do to them, even if the impossibility of fishing them out become feasible.
On Ghana Tonight Tuesday, March 28, 2023, with Alfred Ocansey, the former Ghana High Commissioner to the United Kingdom said what the caucus should focus on is to rebuild themselves and prevent the secret ballot approach subsequently.
READ ALSO: 'We will cut him to size' – Victor Smith warns Asiedu Nketia
"I would have wished that we didn't do a secret voting and that we had done the whip system where you vote and show it to your neighbour. Maybe they would have done the right thing in line with the party's position.
"But because it was a secret voting, even though they could conduct investigation as to why it went the way it went, they probably will not find the culprits except on suspicion and we don't need to even know the culprits and what are we going to do to them? They voted their conscience," Mr. Smith noted.
According to him,  future decisions that bother on the interest of the state should not be allowed to suffer such fate.
READ ALSO: A caucus in a party: Suhuyini explains root cause of all popular votes lost by Minority in Parliament
"But what we need to do is to prevent it in the future when the party takes a position and especially if that position is to favour Ghanaians, to favour our country to save our country from imminent collapse," he advised.
Meanwhile, he has asked those who betrayed the party and caucus to bow their heads in shame or come out to confess themselves.
"It is really unfortunate, they should be ashamed of themselves, bow their heads in shame and if they think they shouldn't bow their heads in shame, just come out and speak," he challenged.
Comments from Ghana's former Ambassador to the Czech Republic come on the back of about 40 Members of Parliament from the National Democratic Congress who crossed the floor to assent to President Akufo-Addo's newly appointed ministers whilst the party had taken a decision to object them.
READ ALSO: Approval of new ministers: some ranks within NDC suspect 'inexperienced caucus leadership' abandoned whipping role to party
By Felix Anim-Appau|Onuaonline.com