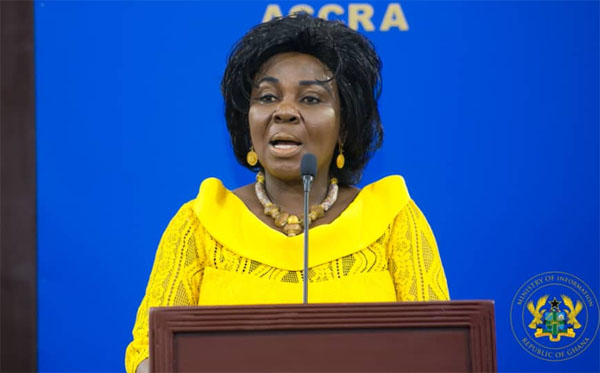 The Office of the Special Prosecutor has disclosed that monies found in the residence of former Sanitation and Water Resources Minister, Cecilia Abena Dapaah, were "surreptitiously concealed" in wraps, polythene bags, clothes and in envelopes.
This is contained in the fact sheet produced by the OSP regarding its matter with the former minister.
Following a complaint lodged by Madam Dapaah concerning some sums of monies stolen from her residence by two house helps of hers, there arose a public uproar about the value of the sums stashed in her house.
The two house helps have been charged in court with six others who are alleged to be their accomplices.
The OSP came into the matter when issues of corruption and corruption-related offences were raised. After arresting Madam Dapaah, she was immediately granted a bail with sureties.
The OSP visited her houses and conducted a search, which found more sums of monies.
According to the fact sheet released Tuesday, September 19, 2023, the OSP said "a search immediately conducted at the Abelemkpe residence of the respondents by authorised officers of the OSP in the urgency of the case on 24 July 2023 led to the discovery of the cash sums of Five Hundred and Ninety Thousand United States Dollars (US$590,000.00) and Two Million Eight Hundred and Sixty- Two Thousand and Seven Ghana Cedis (GHC2,862,007.00)."
The fact sheet continues that, the monies were "craftily concealed in wraps, polyethene bags, clothes, thirty- two (32) envelopes and were buried and secreted in obscure places in the residence, some with labels and descriptions. Audio-visual recording of the search revealing the surreptitiously concealed cash sums of money are attached in a sealed pen drive and marked as Exhibit "OSP2″ Series."
READ ALSO: Cecilia Dapaah's cash case: Sixth accused person granted GHC300k bail with 3 sureties; prosecution given 2 weeks to conclude investigation