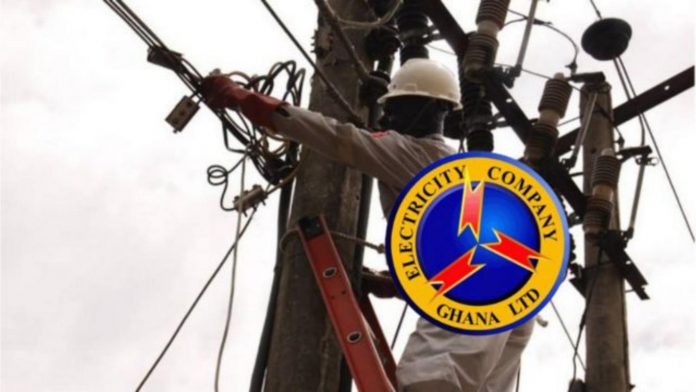 The Tema Region of the Electricity Company of Ghana has indicated their earth cables in parts of Yilo Krobo have been stolen following the three weeks power outage in the area.
This was determined after a assessment of their infrastructure in the two municipalities to assess the integrity of their infrastructure.
According to a report issued by Sakyiwaa Mensah, the Tema Region PRO of the ECG, the low voltage fuses, which are components of their transformers had also been stolen.
Meanwhile, the disconnected parts of their infrastructure in the Lower Manya Municipality had been reconnected by the persons who are not ECG staff.
The assessment continues today, Wednesday, August 17, 2022 after 81 out of the 147 substations were checked.
Find the full report below:
ASSESSMENT OF ECG INFRASTRUCTURE IN YILO AND LOWER MANYA MUNICIPALITIES TODAY, 16-August-22
The assessment of our infrastructure started from the Yilo Krobo Municipalities. Areas visited include Somanya Township, Sra, Social Welfare, Akwenteymah, Sawer, Ogome, New Somanya, Abonse, Atuah Down, Atuah Top and Lasi Market.
It is critical to note that most of the transformers had their earth cables cut off/stolen. Others also had their Low Voltage fuses, which are components of the transformers stolen.
In Lower Manya municipalities, areas assessed included Agormenya Market, Osofo Nartey, Agbom Park, Ablosti Old Woman and Block Factory.
It was discovered that the disconnected transformers and cable ends have been connected back by persons who are not ECG staff and therefore had done these connections illegally.
In all 81 substations were assessed out of 147 substations in both municipalities.
The assessment will continue tomorrow. All stolen parts and cut cables must be worked on. However, ECG cannot, at the moment, determine how long all these repair works will take. Yet all the repair works must all be done before power supply can be restored. We hope to complete this soon enough.
By Felix Anim-Appau|Onuaonline.com|Ghana