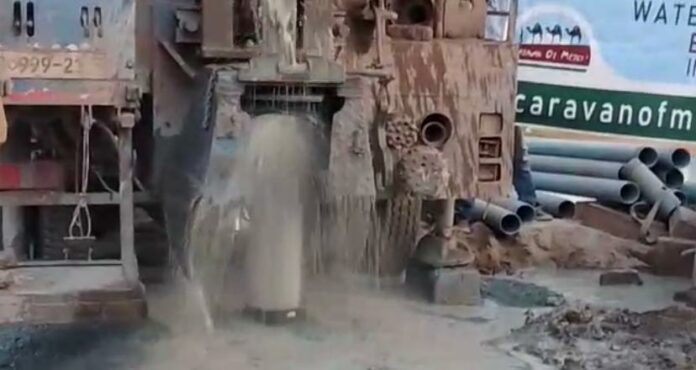 A UK based charity organization known as Caravan of Mercy has provided 20 mechanised water systems for some communities in northern part of Ghana.
The gesture forms part of efforts by the charity organisation through the Gonjaland Youth Association at curbing the perennial water challenge in some rural communities across the northern enclave.
Speaking to OnuaOnline, National President of the Gonjaland Youth Association, Mohammed Amin Osman revealed that, the funding is from individual donors to support the provision of portable water for the communities in northern Ghana.
"Over the years, these are individuals who have contributed greatly to our development as a people and we owe them much gratitude because water is a necessity which our rural communities lack.
"The era of community members drinking from same water source with animals which in itself is detrimental to our health will be reduced," he said.
He indicated that, all the necessary survey and sitings have been completed and work has began at Salaga in the East Gonja municipality which is their first community.
"The Gonjaland Youth Association will continue to work closely with Caravan of Mercy and ensure that the water systems will be put to good use in order to benefit the people," he indicated.
Caravan of Mercy has supported several projects and programmes in Gonjaland over the past years.
In 2022, the charity organisation supported the construction of some mechanised boreholes in Central Gonja and Upper West region of Ghana.
The organisation has also supported over one thousand vulnerable and less privileged individuals over the past years during Ramadan and Eid-Adha.
READ ALSO: Nabango: Aged appeal for LEAP support after being fed by residents