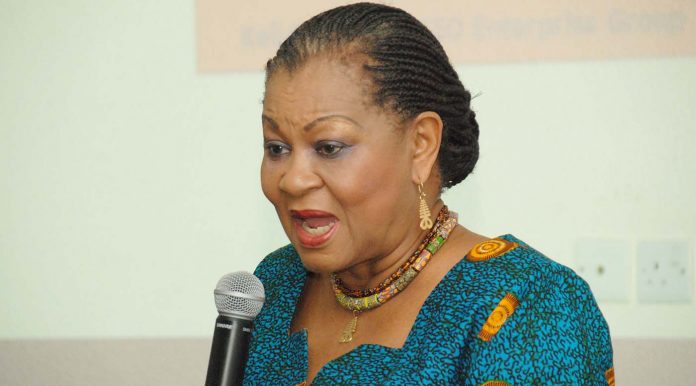 A member of the Board of Trustees overseeing the construction of the National Cathedral, Dr. Joyce Rosalind Aryee, has refuted claims that the project has stalled.
She has urged the general public to disregard such information and continue to make financial commitments to help sustain and complete the project.
It was reported that work on the National Cathedral Project has stalled because of lack of funds.
It was also reported that even though foundation works on the multi-million project have been completed yet the contractor has abandoned the project.
Meanwhile, Dr. Joyce Aryee addressing the media in Accra Monday, October 24, 2022, insisted the project is ongoing and appealed to all and sundry, especially the Christian community in Ghana and the diaspora to continue making contributions towards completion of the project.
She has indicated that the Secretariat has, however, established a call centre to help deepen and provide accurate information to the general public.
"As you already know, the project is ongoing and the centre has become necessary as a way of deepening our relationship with the public.
"The ultra-modern centre is readily available to assist with information to the public on issues concerning the cathedral, especially information on those willing to contribute towards the completion of the project", she reiterated.
The former Minister of State explained that the attendants are well trained and will be able to also engage with those who have already contributed and would like to know more about progress of the project.
She stressed that the cathedral is a historic project with great relevance for the country and entreated as many as willing to make financial commitment to build the magnificent edifice for God.
Dr. Aryee maintained that even though the economy of Ghana is unfavorable, she is optimistic it would not preclude people from contributing towards the project.
By Maxwell Otoo OnuaFM|Onuaonline.com