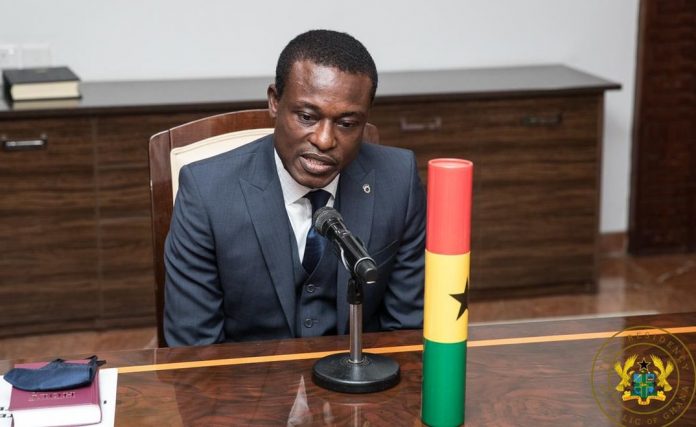 Some angry National Democratic Congress delegates in the Central Region are calling on the Special Prosecutor to come and investigate their constituency elections due to fraud and shortage of ballot papers during the polls.
The angry delegates revealed the fraud that characterised the exercise in the region is unprecedented due to the mismanagement by national and regional executives.
In Awutu Senya East, majority of the delegates failed to vote after shortage of ballot papers hit the election grounds while accreditation were intact.
Some of the delegates who couldn't vote have been telling Onua News's Nana Yaw Asare how the Special Prosecutor's intervention is crucial in investigating the rot that ensued at the polls.
"Our leadership know the number and all delegates had accreditation but the ballots have short. We were told voting would start at 7 but as at 10:30 to 11 we still hadn't started voting and the moment we started, we were told ballots are short in supply. The Special Prosecutor must be invited to look into this," one man cried out.
"Look at our numbers here and the papers you're bringing? Why are you releasing the papers in bits for people to leave the election grounds?," a woman added..
Another woman who felt Ghana is in shortage of certain essential commodities shouldn't be in shortage of ballot papers. She ranted "we have short water, soap, oil, petrol and are we shorting ballot papers too? God help us. Where are we going? Where are we from? Where have we reached? God help us else it won't be well. Next time those in charge in our elections should ensure they do their things well."
Meanwhile, some delegates have called on former President John Dramani Mahama to be vigilant else his vision to become president again will be thwarted.
"John Mahama if you really need power, arise. We'll blame our leasership. The first is our chairman. You've rented a place without proper lighting system to organise elections," he complained.
Source: Onuaonline.com|Ghana