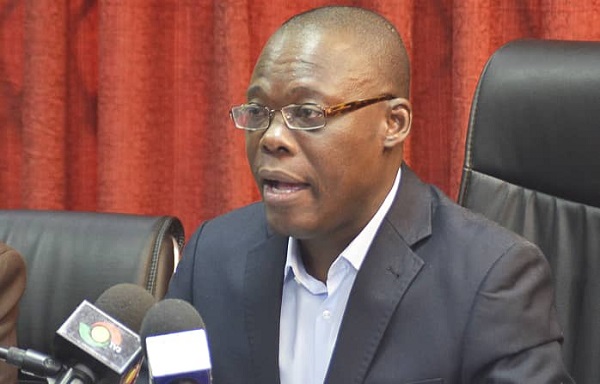 Leadership of the National Democratic Congress has cautioned the Judicial Council not to allow itself to be used by the Akufo-Addo government to reintroduce a culture of silence in the country.
The party leadership says the Council must desist from instilling a perception of the judiciary being a poodle of the governing New Patriotic Party (NPP).
In a statement signed by its General Secretary, Franklin Fiifi Fiavi Kwetey Tuesday, July 25, 2023, the party said the persecution being meted out to the Dormaahene, Osagyefo Oseadeeyo Agyeman Badu II, by the Judicial Council for his comments on the Gyakye Quayson criminal case is nothing but a continuation of the aspersions casted on him by NPP cohorts after his pronouncements.
READ ALSO: [VIDEO] Sperm merchant reveals pastors are the biggest buyers of used condoms 
The leadership notes, "we, therefore, wish to caution the Judicial Council not to allow itself to be used by the government to re-introduce a culture of silence in Ghana. The Council must guard against the growing perception that they are an institution that is tied to the apron string of the ruling NPP."
"Indeed, the NDC views these actions by the Judicial Council as a continuation of the avalanche of coordinated attacks and disparaging remarks that were rained on the person of the Dormaahene by persons within the New Patriotic Party after the revered chief expressed his views.
"Notable among these attacks were threats and insulting comments made by the Minister for Trade and Industry, K.T Hammond, the Majority Leader and Minister of Parliamentary Affairs, Osei Kyei Mensah Bonsu and a leading Member of the General Legal Council, Sam Okudzeto who used unprintable words on the chief and described his comments as "senseless.", portions of the statement indicated.
READ ALSO: When the Speaker was practicing law, you were selling spare parts – Murtala slams Majority Leader
The NDC, has, however, reminded the government and the Judicial Council of the role of Oseadeeyo Agyemang Badu II as a traditional authority just like any other chief in the country who has the right to comment on things that bothers on society.
"It must be emphasized, that the Dormaahene made the comments under reference in his capacity as a paramount Chief and for that matter, a custodian and promoter of the culture, peace, unity, stability and development of the country.
"Like all Chiefs in this country, the revered Dormaahene has a responsibility and right to speak on matters of public interest and to call on duty bearers to act in a manner that ensures societal cohesion and development," the statement added.
READ ALSO: Dafeamekpor tags NPP as 'looting consortium' over Accra Sky Train project scandal