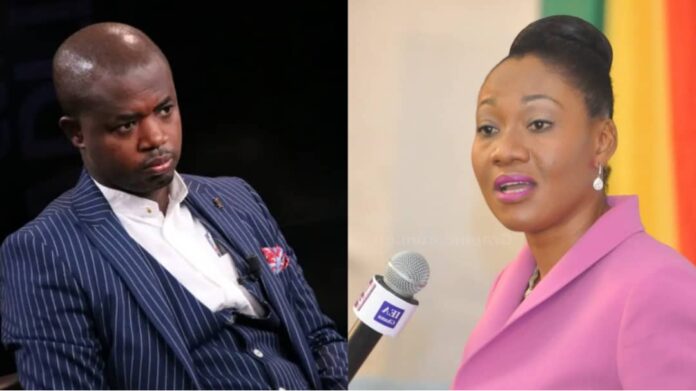 The Electoral Commission's decision to organise the limited voter registration at its district offices has not gone well with the opposition National Democratic Congress (NDC).
The party has decided to explore legal means to challenge the Commission on that if the  need be, Director of Legal Affairs for the NDC, Godwin Edudzi Tamakloe has indicated.
The EC has announced a limited voter registration for persons who turned 18 after the  2020 registration, and other eligible voters between September 12, 2023 to October 2, 2023.
But the NDC holds that the modus of the exercise will prevent many new eligible voters from registering, and subsequently disenfranchise them in 2024.
"The EC is applying the same law to only limit the registration to the district offices. We will explore all the available legal channels to ensure that we will get an outcome that will allow the elections to be more decentralized. We want to ensure that all our MPs are duly protected within the confines of our law, and we will definitely do that," Mr. Edudzi Tamakloe noted.
Seven political parties are kicking against the EC's decision to hold the limited registration at its district offices.
The political parties insist the exercise will disenfranchise many voters of the voting age and have hence asked the EC to open up the process to for the exercise to be held at the various electoral areas.
They have pledged not to let the exercise take place without every eligible voter getting the opportunity to register.
Jean Mensa, Commission's Chair, says the registration would be conducted across all the 268 district offices in the country.
READ ALSO: Election 2024: Collins Dauda calls for sensitisation of electoral officers to avert preventing people bearing 'northern names' from registering