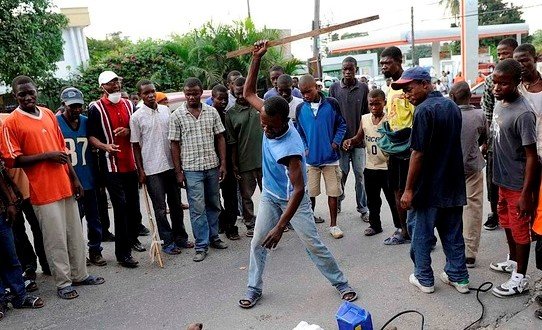 A gold dealer, identified as Alhaji, has been stabbed to death by two armed robbers at Subriso, near Benso in the Tarkwa Nsuaem municipality of the Western region.
Reports indicate Alhaji was on his way to work around 4:30 in the morning when he was attacked by his assailants.
A CCTV footage of the incident which was captured shows Alhaji being confronted by the murderers and stabbing him several times.
One of the robbers is still on the run with the other beaten to death by the residents when he was arrested after they both fled the crime scene.
The police have launched a manhunt for the second robber.
Residents have since called on the police to beef up security in the area since the incident has caused fear and panic in the vicinity.
READ ALSO: WN/R: Man sets 39-year-old man ablaze for insulting his wife