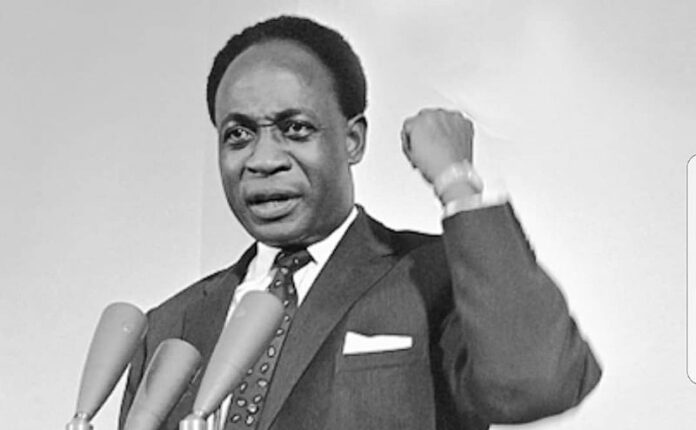 Residents of Nkroful have disclosed that the exhumation of Osagyefo Dr  Kwame Nkrumah's body from his hometown is the cause of Ghana and the town's hardship.
They want the remains of Dr. Nkrumah to be returned to his home of origin.
Asona Abusuapanin Sakyim Nkrumah, speaking at the Nkroful edition of the Onua People's Assembly Thursday, September 21, 2023 said in Twi that, "a royal does not rest on a foreign land and when he is back home, Ghana will fare well."
According to him, it was a grave error for former President Rawlings to relocate Dr. Nkrumah's body from Nkroful to the national capital.
He attributed the troubles facing the country and the non development of Nkroful to the body that was moved from the birthplace of Ghana's first President.
Abusuapanin Sakyim noted the development is a complete disregard for the late President who explicitly said he should be buried at the exact place he was born.
"The exhumation of Nkrumah's body brought hardship to this town including the family and we need his body back here. We believe this place wouldn't be experiencing this hardship if Nkrumah's remains were here. The moment his body is brought back here, Ghana will also develop as well as Nkroful," he stated.
The applause from the audience at the Assembly after his comments was evident of the residents' support for the call.
READ ALSO: LIVE: Onua People's Assembly streams from Nkroful, Nkrumah's birthplace