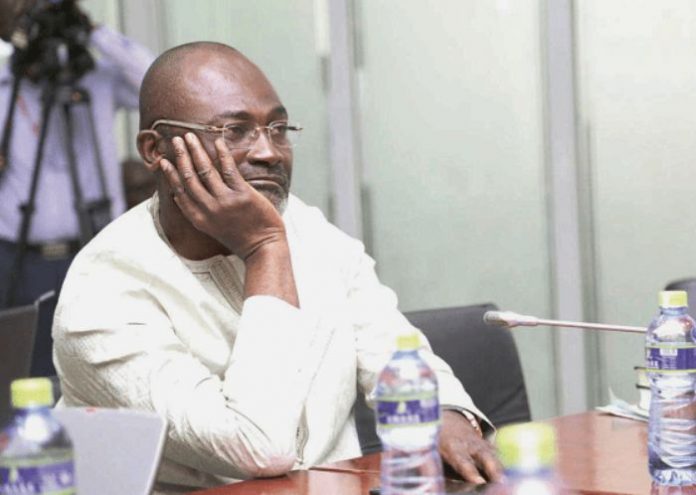 Pollster and Managing Editor of the Daily Dispatch newspaper, Ben Ephson has said Kennedy Agyapong's entry to the flagbearer race for the ruling New Patriotic Party is a bit strange.
He says due to the decentralised nature of the NPP conference after the 2007 episode, who leads the party now relies heavily on the grassroots.
Discussing the chances of candidates on the upcoming delegates conference of the NPP on Onua TV/FM Friday, July 15, 2022, Mr. Ephson noted the grassroots are now the determining factor of who leads the party and any candidate who hasn't built a bond down there by now should find himself trailing.
"The determining factor is that, the NPP has been fortunate after the 2007 conference to decentralise the voting process. For the flagbearer, 205,000 delegates will vote. If by now you're a flagbearer aspirant and you don't have your support base in the polling station, constituency, and the others, then you've failed. That's why Ken Agyapong's entry is a bit strange," he revealed.
He says Mr. Agyapong has that bond with the grassroots and his presence might pull some surprise for the big wigs tipped for the position.
Meanwhile, Mr. Ephson has tipped Stephen Ayesu Ntim to lead the New Patriotic Party (NPP) after its National Delegates Conference Saturday.
However, he says how Mr. Ntim answers his questions between tonight and tomorrow might change things.
Mr. Ephson said many of the delegates may want to know why Mr. Ntim is contesting the Chairmanship record five times.
And how the Board Chairman of the Lands Commission responds to this pertinent question according to Mr. Ephson will either affirm his chances or alter it.
"People will question why he [Stephen Ntim] is coming for the fifth time. He is the favourite but between tonight and tomorrow, how he answers his questions will determine," he noted.
The Pollster continued Prof. Christopher Ameyaw-Akumfi will follow Mr. Ntim considering the late entering Stephen Asamoah Boateng.
"Ameyaw-Akumfi will come close to Stephen Ntim because Asamoah came late to the race. If Ntim stretches to win, Ameyaw will follow," he emphasised.
The NPP goes to the polls Saturday, July 16 to elect its national executives for the next four years.
Keen amongst the contention are the Chairmanship and National Organiser positions.
Even though the General Secretary contest looks tight, connoisseurs of the game have tipped incumbent John Boadu to give his close contender, Justin Kodua Frimpong a run for his money.
By Felix Anim-Appau|Onuaonline.com|Ghana