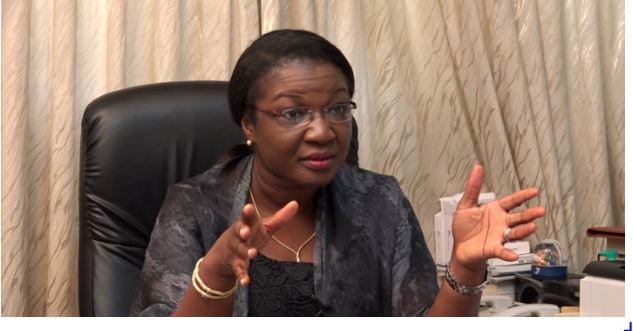 Joyce Bawa Mogtari, Spokesperson for the John Mahama campaign has justified the former president and flagbearer hopeful of the NDC's initiative to constitute a governing council in his next administration.
She says the initiative will prevent the appointment of "party footsoldiers" into a neutral institution like the Electoral Commission just as President Akufo-Addo has done recently.
Madam Mogtari who was speaking on Onua FM's drive time show, Efie Ne Fie Monday, April 17, 2023 said the recent calls for a constitutional review is an indication of how the NPP government has arbitrarily used the power given the president by the constitution.
READ ALSO: NPP's statement an admission that Akufo-Addo peddled falsehood at SoNA – Sammy Gyamfi
"Have you ever heard there has been this extreme clamour for constitutional review before? Why this time? You said you've consulted the Council of State and you've gone to appoint someone that tapes have been submitted to prove that he is a party footsoldier.
"Yet you say no, he qualifies. As for qualification we all qualify. What qualification do you need to qualify for an EC job? All of us sitting here we qualify" but Madam Mogtari says the affiliation of certain people should 'disqualify' them for occupying certain offices in the country.
Criticising the move to appoint persons allegedly linked with the NPP to the EC, the lawyer berated the concerns raised by CSOs over the appointment which the government rubbished.
READ ALSO: [PHOTOS] Saudi Arabia: Check how Ghanaian pilgrims use rags, textiles to identify tents in Mecca
"CODEO have come up with a statement, the CDD issued a statement. Those times whenever those people spoke, NPP shook. And they take everything hook, line and sinker as part of their propaganda. They weaponised everything that was said even fair criticism," she indicated adding "that's why President Mahama says we should set up a governing council where we have these CSOs and other stakeholders ably represented so that instead of waiting for the US to submit their human rights report, they would have accessed government first. So that there will be a conversation around it."
By Felix Anim-Appau|Onuaonline.com