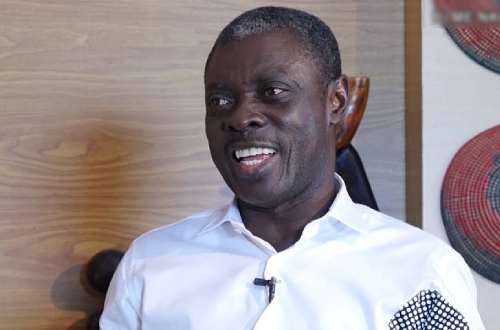 Founder of the Ghana Union Movement, Reverend Christian Kwabena Andrews has said the ruling New Patriotic Party (NPP) and opposition National Democratic Congress (NDC) are both bunch of thieves.
He has cautioned the Ghanaian youth not to blindly follow them to give them the urge to continuously milk the state.
Osofo Kyiri Abosom, as he is also known, and Founder and General Overseer of Life Assembly Worship Centre, speaking with Onua TV's Akua Sarpomaa Wednesday, April 12, 2023, said the NPP and NDC are same wine from the same source, making one not better than the other.
READ ALSO: WN/R: Thieves break into Bibiani Catholic JHS to steal 17 laptops
The third force in the 2020 presidential polls opined that, the recent rants from the opposition NDC is nothing Ghanaians should build any hopes on, since they will come and do worse of what the NPP are doing, should they be given the opportunity to rule again.
"The NDC and NPP are two sides of the same coin. All the noise of the NDC is nothing because when they come, they'll do the same things. What I will tell the Ghanaian youth is that, if we don't get civilised and blindly follow the orators of the English Language… they're thieves and they will continue to milk this country," he maintained.
Meanwhile, the man of God says President Addo Dankwa Akufo-Addo and his brother the Finance Minister, Ken Ofori-Atta, should begin investigating themselves over the loans taken on behalf of the state.
The man of God is suspecting the numerous bonds government has been raising on the international market are diverted elsewhere without getting to the country.
READ ALSO: Road Safety Authority to censure obstinate drivers ahead of yuletide
"I think Nana Akufo-Addo and Ken Ofori-Atta should begin to investigate themselves. With me I think the loans we take don't get to Ghana. When they take the money they divert it and print currencies here to run the economy because this does not make sense," he lamented.
By Felix Anim-Appau|Onuaonline.com