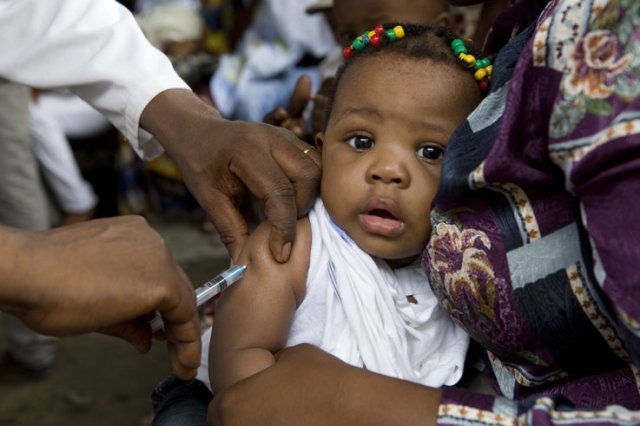 The Food and Drugs Authority (FDA) says the R21 malaria vaccine has been approved for use for the immunization of children aged 5 to 36 months against Malaria caused by Plasmodium Falciparum.
The vaccine, according to the regulator, is a clear, colourless to mildly turbid solution for injection, which is stored between 2 and 8 °C (refrigerator) and has a shelflife of 24 months.
The Chief Executive Officer of the FDA, Dr. Delese Darko told journalists in Accra Thursday, April 13, 2023, that "On March 28 this year, the FDA granted approval to R21 malaria vaccine manufactured by the Serum Institute of India which was submitted through the local agent, DEK Pharmaceuticals Ghana.
READ ALSO: 'Smoking wee is life, we can't stop it' – Upper Inchaban youth vow
"The approval was granted following extensive series of reviews and peer reviews of the clinical, non-clinical, and quality parts of the vaccine development procedure.
"The vaccine has been approved for use for the immunization of children between five months to thirty-six months. It is a colourless to mild turbid solution for injection, and it is supposed to be stored in a refrigerator and has a shelf life of twenty-four months. Our evaluation indicated that the vaccine has the potential to reduce infant mortality caused by malaria in Africa."
READ ALSO: 'The bad comes from the West' – Kansaworadohemaa
She added "Ghana was chosen because the FDA is a level three maturity national regulatory authority for medicines and vaccines and regulatory oversights and has extensive competencies in evaluating the quality of clinical and non-clinical parts of a product. We are also a regional centre of regulatory excellence with clinical trial oversights."
Source: 3News.com|Ghana