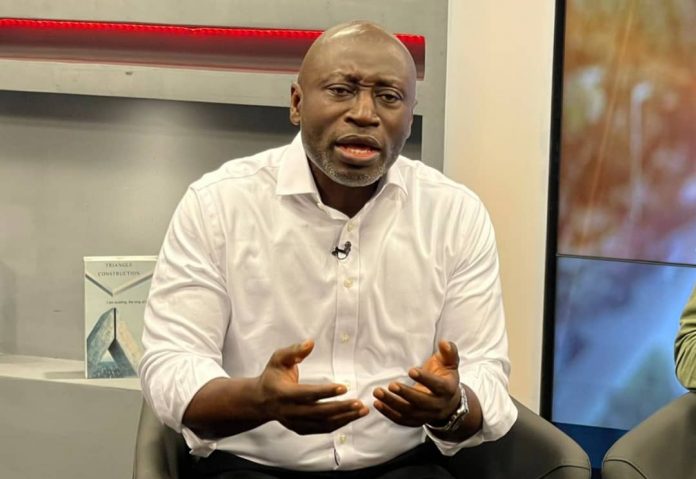 Kofi Koranteng has said "Ghana needs an about-turn" in order to be delivered from clueless leadership.
He has described the quest with which the New Patriotic Party (NPP) and the National Democratic Congress (NDC) seek to maintain power as an act of desperateness.
The 2024 Independent Presidential Hopeful says the kind of decisions taken by successive governments have been nothing to write home about.
Speaking specifically on Ghana's foreign commodity reserves for instance, Mr. Koranteng described the sorry cycle Ghana's commodities have to go through due to poor stewardship.
"If they think about Ghana, we wouldn't send our foreign commodity reserve to buy maize from there to come and cater for chicken here in Ghana. The NDC, NPP come to cater for themselves and families not the citizens. If we don't do drastic about-turn", then the nation will continually be in trouble.
Expatiating his analysis, the 2016 Independent Presidential Candidate wondered "why is there such a desperation by the NPP and NDC to maintain position? Why do they feel the need to maintain their position irrespective of how hard the country becomes? Whether we'll go to IMF or not?"
Kofi Koranteng stated only the politicians know why they always want to clinch to power regardless of how worse things may be.
He notes there is an ugly side of the coin that might be responsible for that and Ghanaians might regret retaining them in power all these years if they find out one day.
"Only them are aware and you'll know the ugly side of it when it's revealed and that's the reason the NPP, NDC always want to be in power.
According to Mr. Koranteng, both parties have been serving for the other as cover ups and instead of bringing to book the perpetrators of corruption, they do the otherwise.
"Whenever each of them is in power, they cover what the others did. They'll fight like any other siblings do but would eat from the same bowl in the end.
"So we need to come to the realisation that it's time for us to unveil what it is that the NPP and NDC always want to be in power," he indicated.
He has tasked the citizenry to vote out the two parties in the next election saying that would be the only way to make Ghana a proud nation.
"In 2024, make Ghana your priority and vote for Ghana. Because the NPP, NDC only know how to share monies," he stated Tuesday July 19, 2022 on Onua TV/FM's morning show, 'Maakye' with Captain Smart.
By Felix Anim-Appau|Onuaonline.com|Ghana