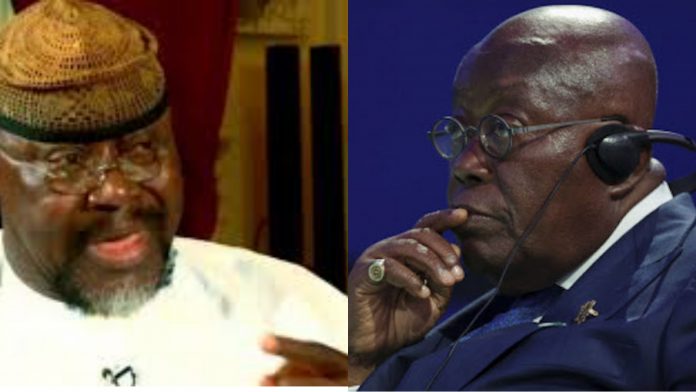 A Ghanaian statesman and founding member of the New Patriotic Party (NPP), Dr Nyaho Nyaho-Tamakloe has expressed surprise that demonstrators are stopped by the Police under this regime.
He said demonstrations are enshrined in the 1992 Constitution hence persons should not be disallowed from exercising their rights.
In an interview with TV3's Johnnie Hughes, the former President of the Ghana Football Association (GFA) noted there are serious problems facing Ghana at the moment.
"Right now, we have serious problems in this country. In our time, a few of us including the president, we strongly confronted the situation. It wasn't easy, maybe because we were fighting a military regime.
"We made the initial attempt during our time but when we started and we moved, it was the entire population in Accra, it wasn't a joke," he said.
In his view, the enthusiasm of the current youth is going down under the Akufo-Addo administration.
Dr Nyaho Nyaho-Tamakloe who was part of the organizers of the 'Kume Preko' demonstration in 1995 against the imposition of Value Added Tax (VAT) by the Rawlings administration said "I think the present generation, they started very well, but lately we don't here anything at all about them. This is where the problem is.
"This is supposed to be a democratic country, demonstration is enshrined in the constitution and I don't see how they can be stropped from demonstrating because even under military regime we were not stopped.
"It is strange that police would let people demonstrate particularly under the presidency of Nana Addo Dankwa Akufo-Addo, it amazes me."
Source: Laud Nartey|3news.com|Ghana