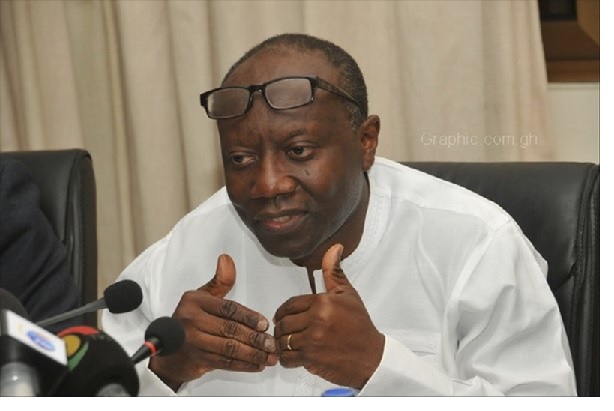 Businessman and member of the opposition National Democratic Congress, Bernard Oduro Takyi has said Finance Minister Ken Ofori-Atta is more powerful than the entire government machinery.
The Chartered Economist says it is for that reason that the Finance Minister is still at post despite numerous calls for his ousting including that of members from his own government.
According to him, some governments have two forms of Cabinet –the real cabinet and the Kitchen cabinet –with the latter being the dangerous one.
The Kitchen cabinet he explains is a group of individuals or an individual who is more powerful than the real cabinet which Ofori-Atta is, in this Akufo-Addo government.
READ ALSO: Ofori-Atta's Databank withholds students' fees; says Ghana is facing macroeconomic challenges
Citing such instances in previous administrations, he said the Jerry Rawlings government had the 'Jerry Korpe Mafias', 'Fante Confederation' for Atta Mills and the 'Akyem Mafias' for President Akufo-Addo with John Mahama and J.A Kufuor being the exemption.
Mr. Oduro Takyi was speaking with Dr. Prekese on 'Efie Ne Fie', the drive time show on Onua FM Tuesday, February 14, 2023 when he made those comments.
By Felix Anim-Appau|Onuaonline.com