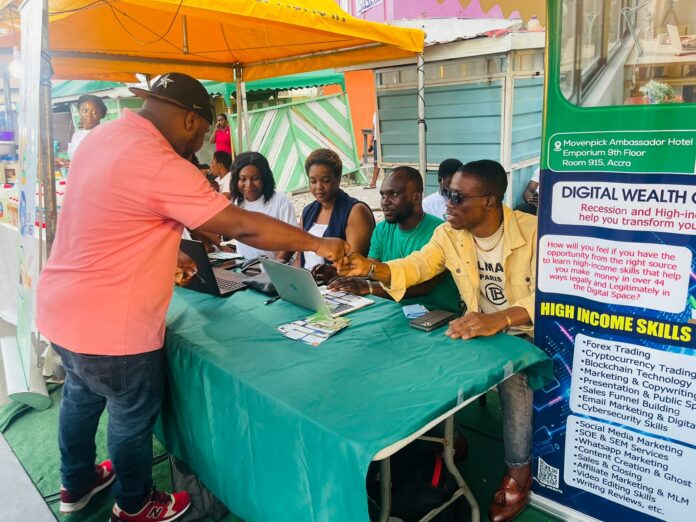 A perfect testimony every motivational speaker would have loved to own, to buttress the saying that bad situations or mistakes can yield positive outcomes.
A young man has earned for himself over ₵9,000.00 in just 3 hours after passing through the Onua Easter Fair last Friday.
The story of Kingsley, even though not something Titans Academy –which trains in digital wealth creation skills, including; forex trading, cryptocurrency trading, blockchain technology, monitising social media accounts, Contracts for difference, volatility and a host of online investments –is so 'proud' of due to the premature nature of his approach.
According to them, there is something called volatility which is done with signals and so much experience, the reason they expected Kingsley to have at least, began something like that in 3 months time after going through intense training.
READ ALSO: Cost of living; trained teacher sells khebab to earn additional income
But out of stubbornness, he defied the odds, opened a live account with guidance from the demo they provided just to guide him on how things would look like. Either through personal analysis or mere luck, he invested some dollars and entered some trades and started cashing in.
When OnuaOnline spoke to Kingsley, a US-based Ghanaian nurse who came home for the Easter Holidays on how it happened, he said he just did and saw the things going in his favour.
READ ALSO: Ambolley dazzles Onua Ghana Durbar patrons with live band music:
"I've heard about this forex thing but I didn't know much about it. So Friday when I came around they took me through it and the thing is I'm yet to start training with them after doing the registration. But they made me download their trading app and opened a demo account to see how it works. Then they showed me how I'll open the real account after the training but I don't know whether I should say it is "asoɔden" to wit stubbornness or what, I went live and entered trades without really knowing much or I should say anything about it. They have time allocated so it depends on what you choose and I realise it was working for me so I did it over and over and over. I lost a few ones but in just about 3 hours, I made 840 dollars. I wasn't supposed to because I'm get to learn but hey, "ewiase obiaa ne ne ti" to wit everyone has their own luck in this world.
Meanwhile, Managing Director of the Titan Academy, James Kyei Baah, said even though Kingsley was lucky to have made the gains, "it is not advisable to go live when we have not asked you to because you need to know a lot of things first so I'll advise people to seek proper training first. But for Kingsley, kudos to him."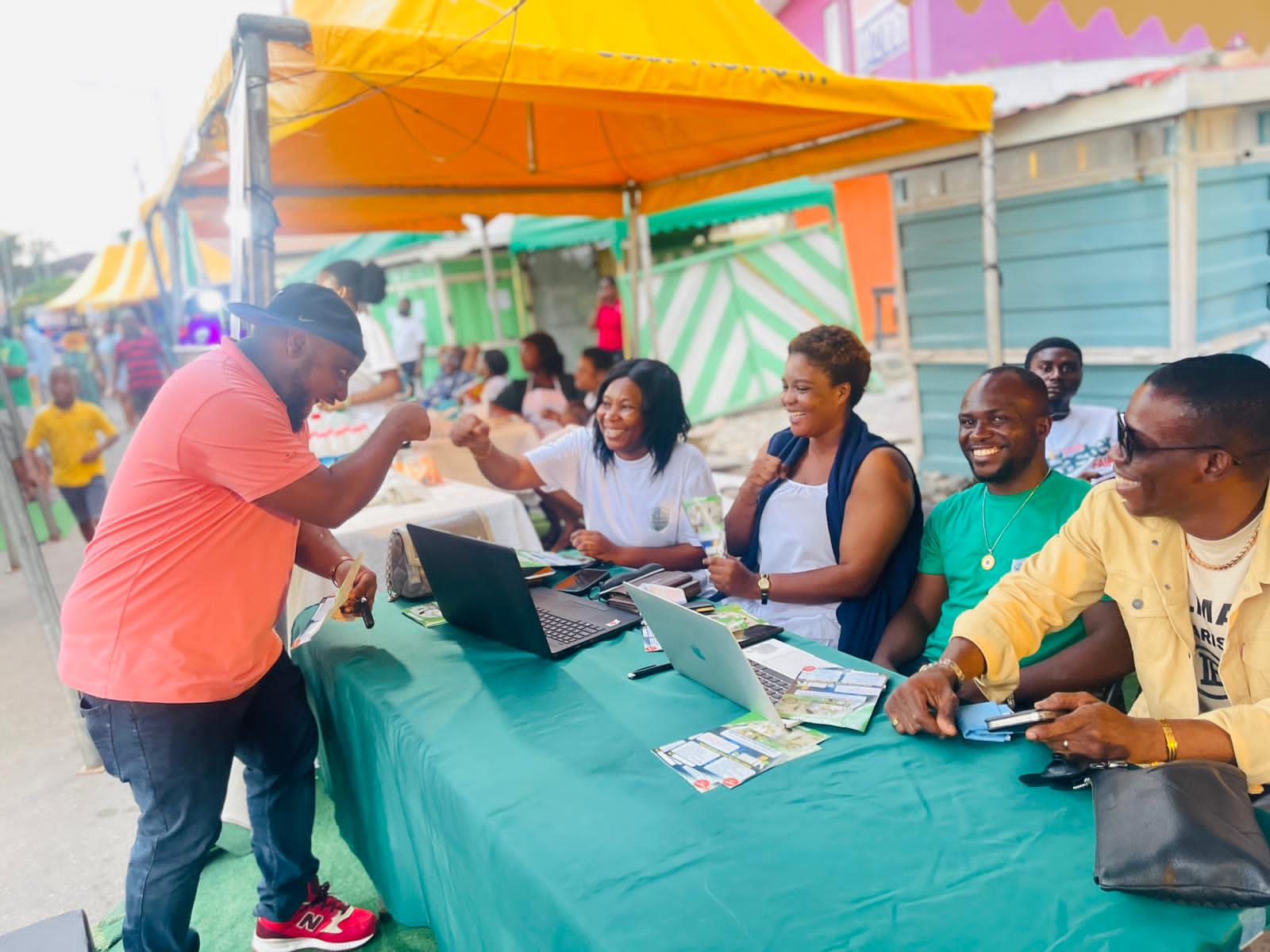 At PANADOC CATERING SERVICE, even though like Oliver Twist, they would have wished they got more people around, sales was okay and expect to get more orders through the publicity Onua TV/FM has given them for the past days.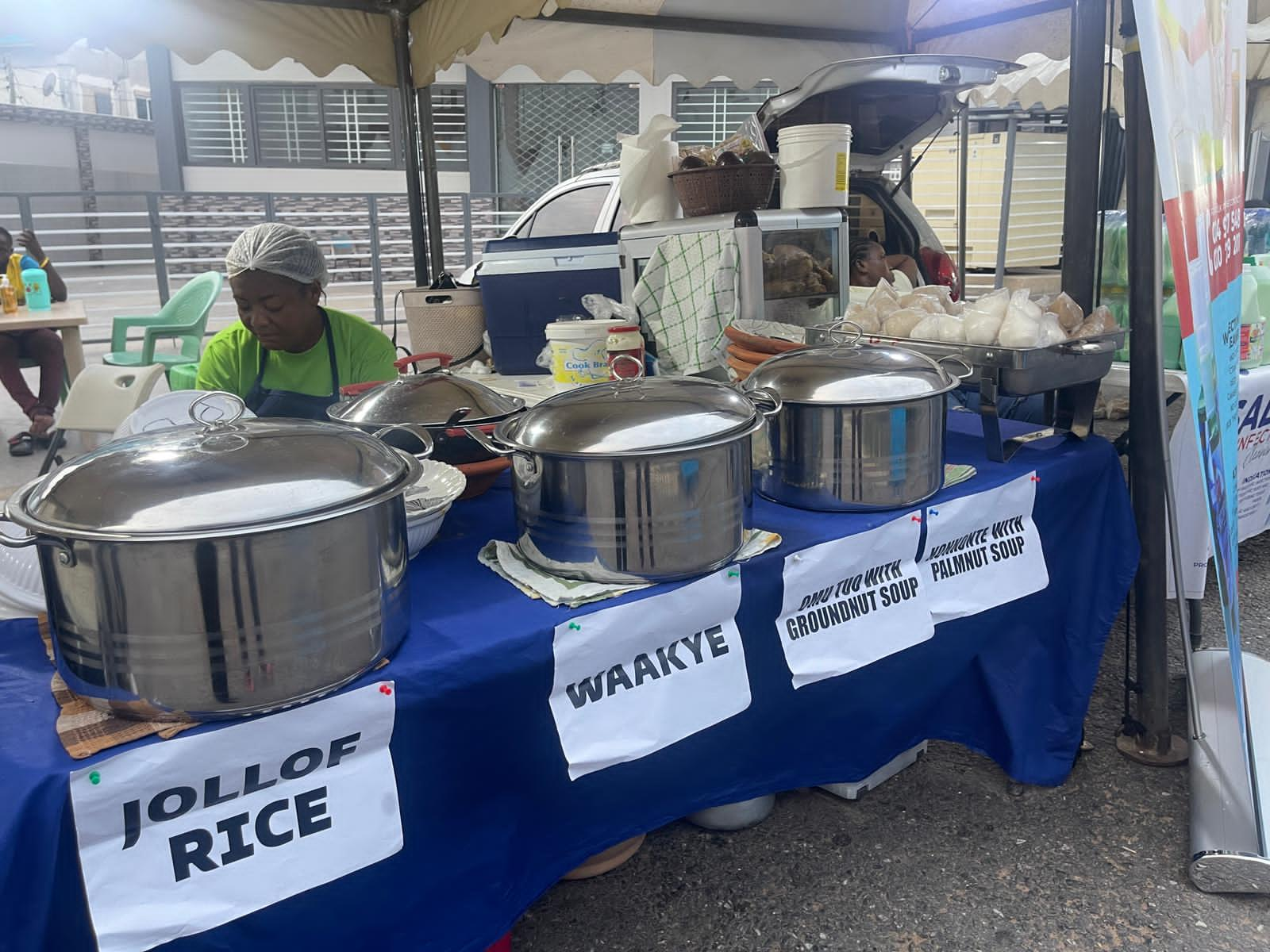 They deal in Omotuo, banku, fufu, waakye, jollof rice and a host of other delicacies.
At JINGS HUB where smock, straw hut, Shea butter, honey and Northern kente are sold, sales was good and expect better returns at the subsequent fairs.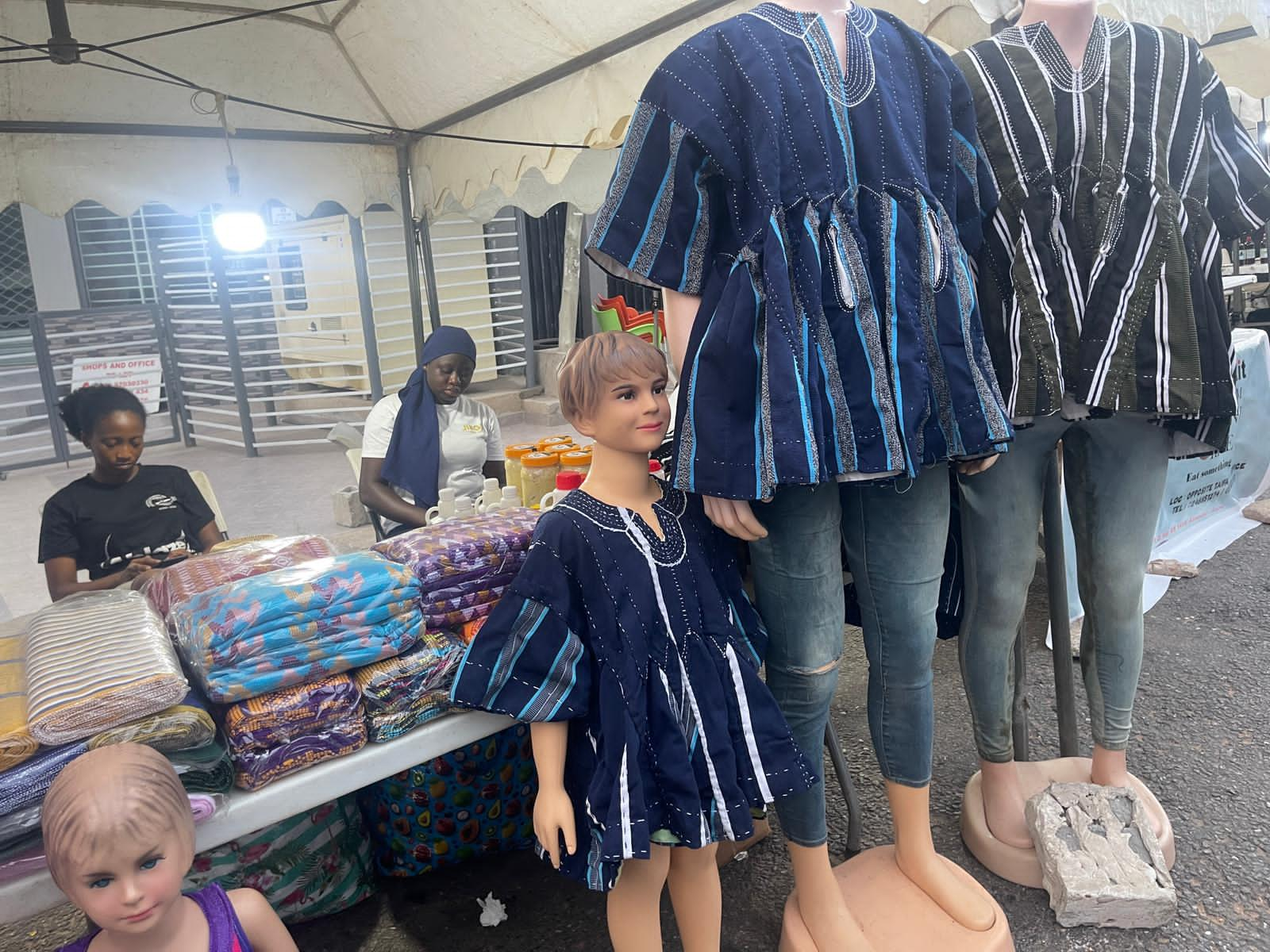 DORKLINS VENTURES sells fabric softener, laundry wash, WC cleaner, floor cleaner and liquid soap. Aside from the sales made, they are also hopeful of making more sales in future with Onua.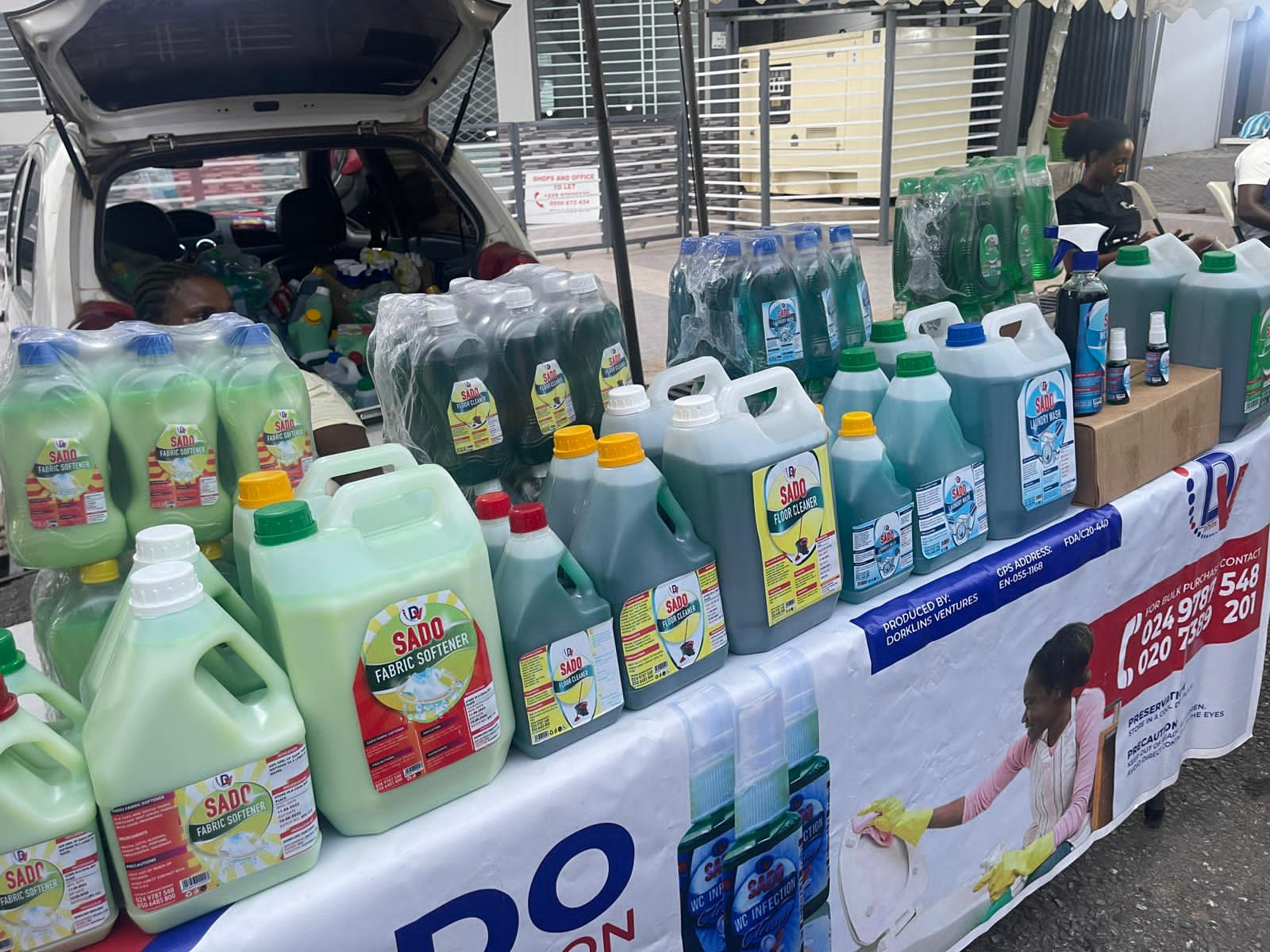 CEO of ASHUN NONI JUICE, Mr. Ashun did not want to talk about any sales made but the number of phone calls he received after making one live TV interview.
To him, there is no.doubt the real benefits of the fair is going to be attained through the connections created at the event.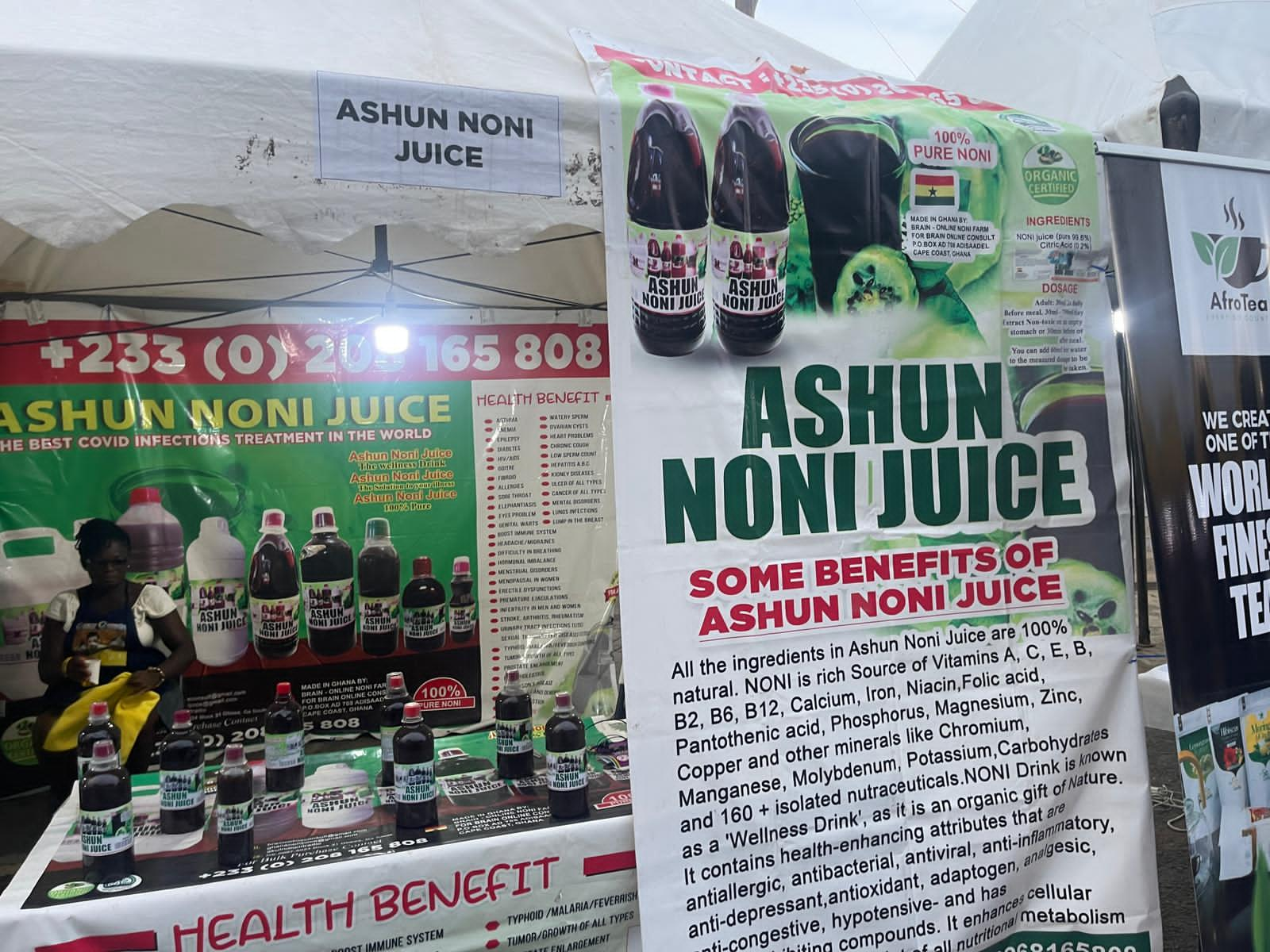 POKES INTIMATE seemed to stole the entire show at the Fair when their 'G-stringed and parachute' panties became the centre of attraction where both men and women gathered to dance.
They expressed excitement over the sales made, and commended the rate at which men patronised the panties and jewellery for their partners.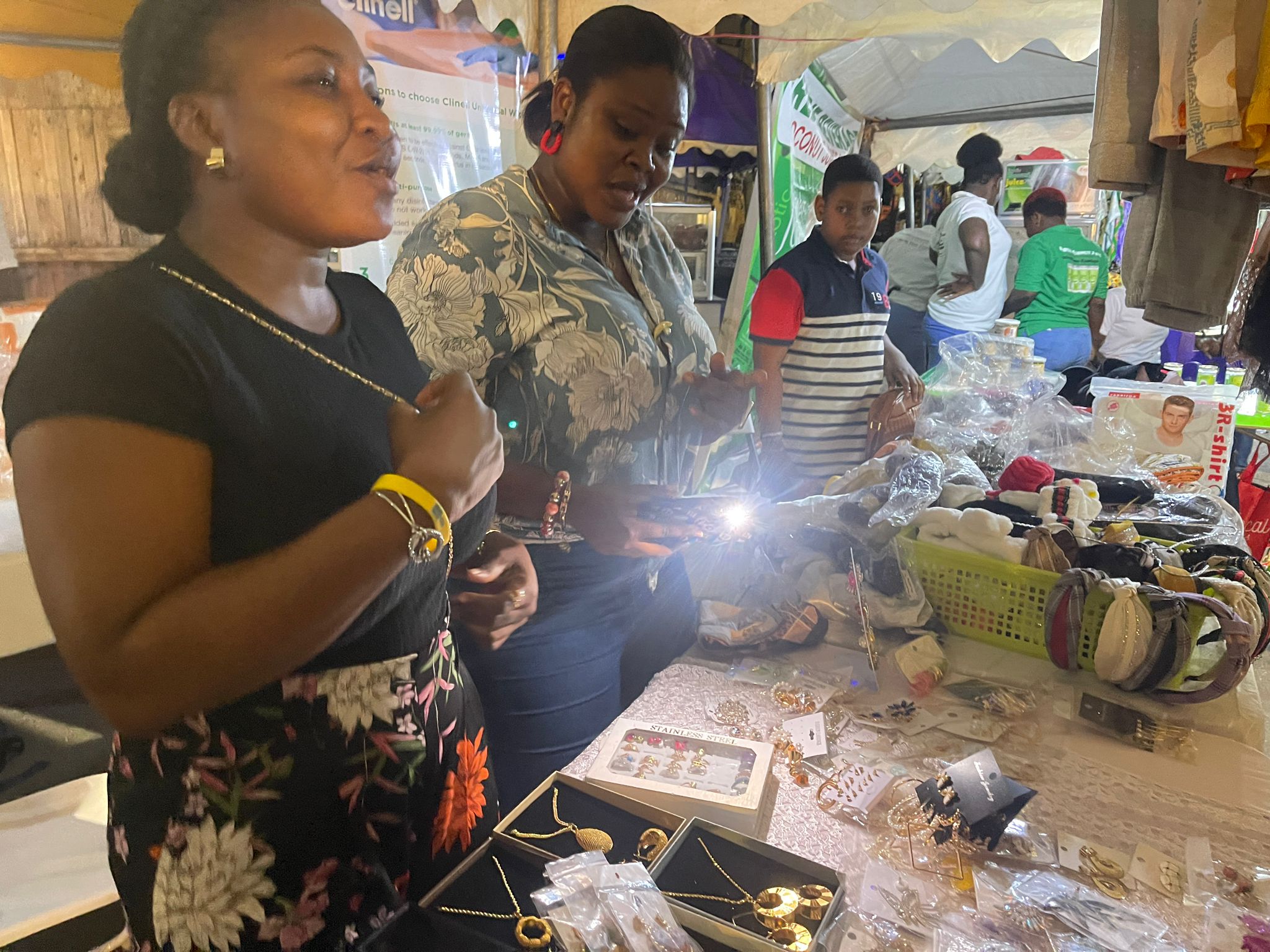 They extoled organisers of the event for making them trend on social media from Friday which has since boosted sales for them at the event.
Onua TV/FM looks forward to organising more of such events to help people market their products to the public.
By Felix Anim-Appau|Onuaonline.com