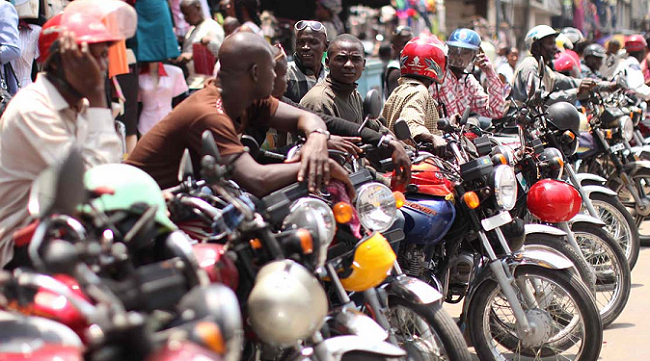 The National Democratic Congress has reiterated its intentions to regulate and legalise operations of motorbikes for commercial purposes otherwise known as 'Okada' if elected to power in 2024.
This is a campaign promise made by the party during the 2020 electioneering period.
A National Executive Committee member, Cecilia Asaga,  who made the revelation disclosed the next NDC government will form cooperatives where Okada operators will go for loans and overdrafts to support their business.
A provision of insurance cover and a contribution towards retirement would all be considered under the scheme according to the NDC NEC member.
Ms Asaga made a Christmas donation of food items and soft drinks to the Okada Riders Association at Borteyman when she made the statement.
READ ALSO: 16-year-old boy robbed of motorbike, allegedly stabbed to death
She said the members were of much help to her during her campaign to become a NEC member, the reason she returned to express gratitude.
John Dramani Mahama, the 2020 NDC presidential candidate had said the party was going to legalise motorbike operations for commercial purposes in Ghana had the NDC been voted to power.
Ms Asaga, therefore, called on them to vote for the NDC to win the 2024 general elections to bring that promise to fruition.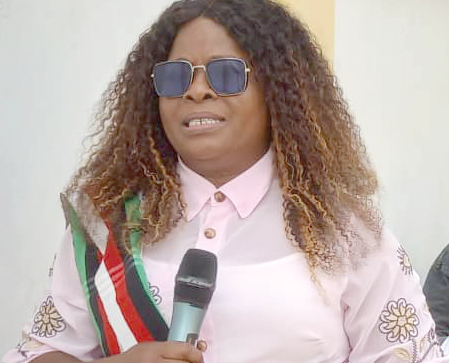 She assured them the scheme is going to create an enabling environment for the riders to engage in their operations so as to create jobs for some unemployed youth in the country.
"What I can assure you is that, that promise still holds and the next NDC government will create an enabling environment for your business to be regularised as it will be one of the means to create jobs and solve the massive unemployment in the Ghana," Ms Asaga indicated.
The NDC NEC member stated that the New Patriotic Party (NPP) government in an attempt to discredit the popular campaign promise of legalising okada said they would provide them with taxis on work and pay terms but that promise did not materialise.
Government's failure on its promise is what Ms Asaga said "is a clear manifestation that the NPP is a deceitful government. Some politicians come to you during an election year to make all manner of promises to you and when they win power, they abandon you. I am not such a politician and the NDC will never abandon you when we win power," she assured.
Ms Asaga, who said she sometimes patronised the services of okada, said she could attest to the fact that it was fast, affordable and its ability to reach inaccessible routes made it a preferred choice and means of transport.
"If we regulate and legalise the okada business, we wouldn't need the e-levy because you will willingly pay your taxes and levies, wouldn't you?" she asked the riders.
She exposed the NPP government to the okada riders on how it failed woefully in mobilising revenue locally when the going got tough.
"Can you imagine the amount that can be raised in taxes from okada riders?" she asked.
"The fact is that if you create an enabling environment for the okada business to thrive, the riders will willingly pay their taxes like what pertains in Kigali, Rwanda and other jurisdictions," Ms Asaga observed.
By Felix Anim-Appau|Onuaonline.com