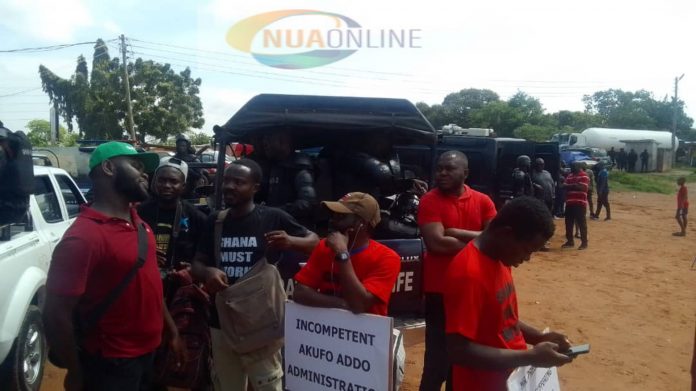 A group of Ghanaians are demonstrating against the current economic hardships and high cost of living in the country.
The group, led by Deputy National Organiser of the National Democratic Congress, Hamilton Nixon Biney popularly referred to as Chief Biney, says the demonstration is targetted at the Vice Preisdent, Dr Mahamudu Bawumia to own his words as the economic messiah he professed himself to salvage the situation Ghanaians are going through.
The picketing, which was supposed to take place at the office of the Veep was injuncted by the police citing security reasons, for which the court redirected to the Kawukudi Park.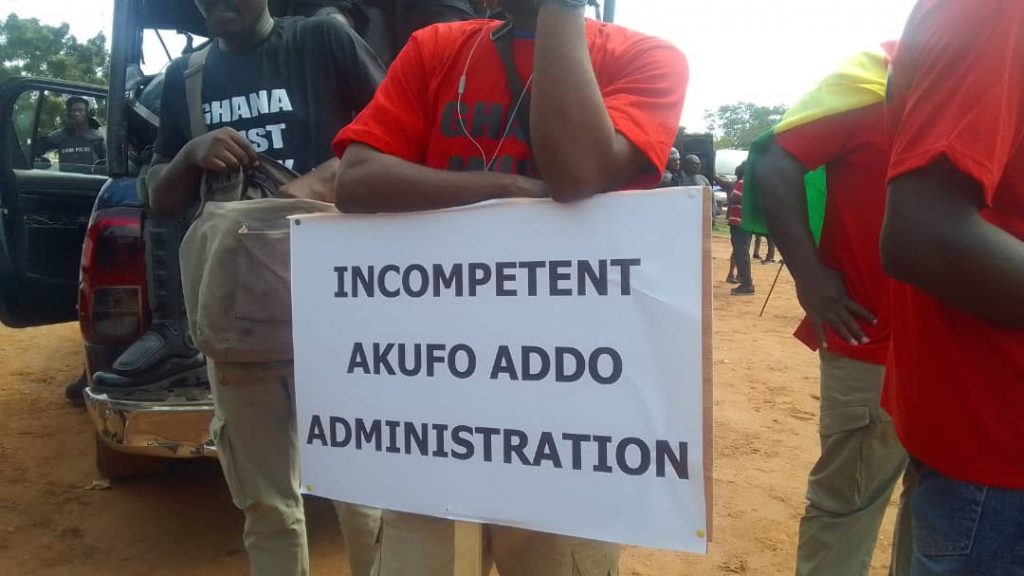 19 members of the group according to the court were allowed entry with Mr. Biney and the media to present the petition to the Office of the Vice President after picketing.
Speaking with OnuaOnline, Chief Biney indicated government's apportionment of the economic hardship on the external forces is a nonstarter since other countries within the subregion and beyond equally suffered the fate but are doing well.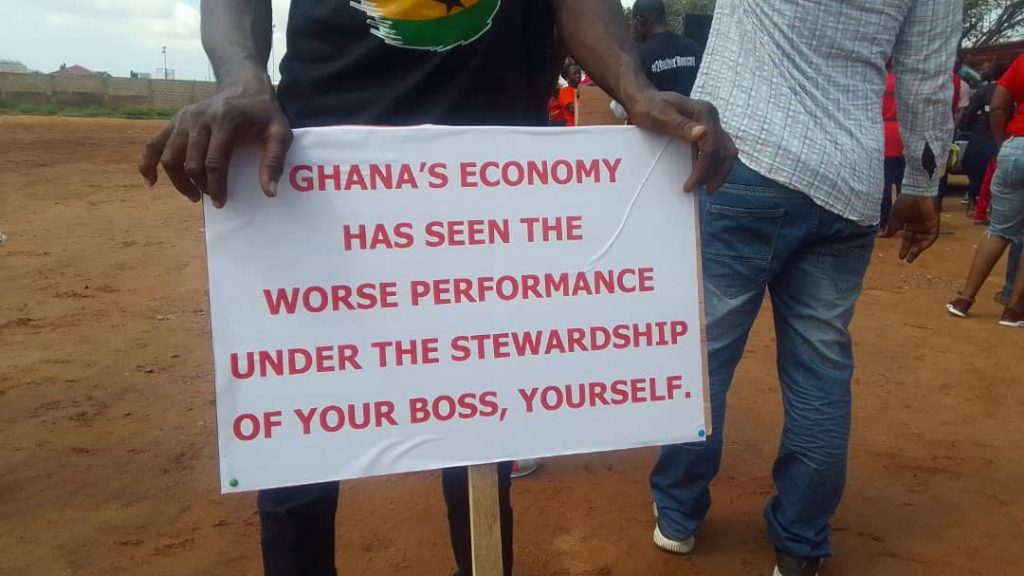 "We have a different position to that because if you look at our neighbouring countries, people are doing better than us. Benin, Togo they also went through the COVID and in fact the monies we received, I don't think that they also received same but we are doing worse," he noted.
He explained how the countries at the centre of the two external shocks are not are encountering the mess Ghana is going through now.
"Go to Ukraine Russia, they are doing better. If you look at the list across the world they are doing better. Even in China I'm told there are still places people are locked down because of COVID so you cannot say it's only about COVID that's why we are here.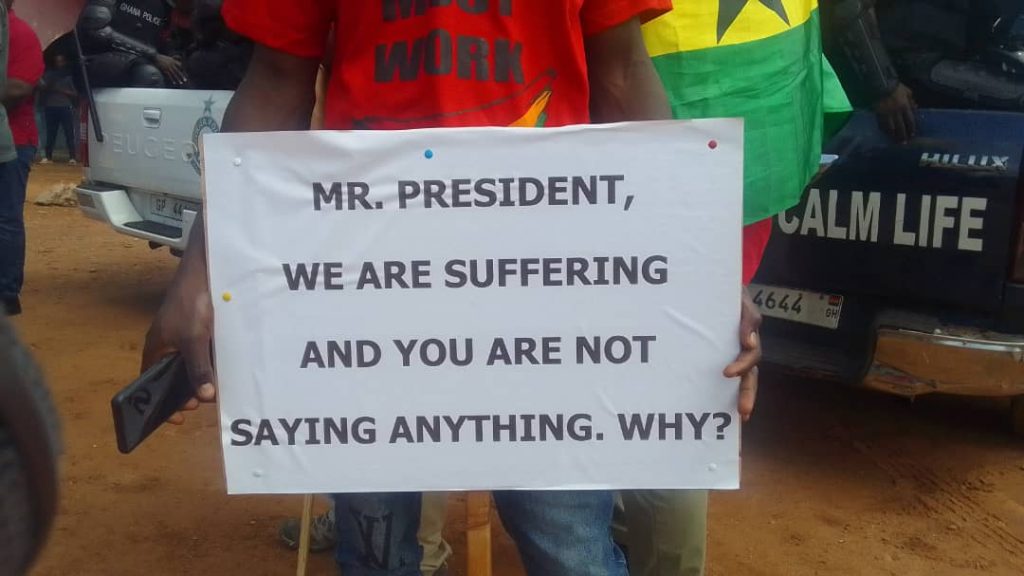 He furthered that: "It is obviously about bad management and excessive borrowing and nothing to show. [We are] spending too much. In fact our focus is on the Vice President because he gave us assurance that he is an economic Messiah. In fact the wife said so that he is an economic wizkid so for that matter if he is elected he is going to help His Excellency Nana Addo to make the economy better."
"Today look at the rate of the dollar. Go to the market and check; people cannot afford three square meals a day; times are hard; fuel prices are always going high and we are not hearing him speak. We are calling on him to own his own words and we have some solutions also in the petition," he explained.
By Felix Anim-Appau|Onuaonline.com