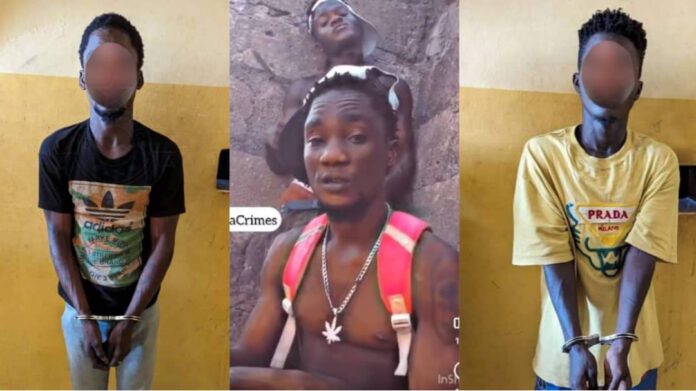 The Police have arrested two young men who have described themselves as "Aputuogya gangsters".
The men, Kwame Sarpong and Ibrahim Mohammed, were arrested by the Police Sunday, November 19, 2023.
They were identified in a viral video on social media brandishing machete and knives threatening to stab anyone that will resist them during robberies.
The two suspects were arrested at their hideout at Aputuogya and are currently in Police custody assisting investigations.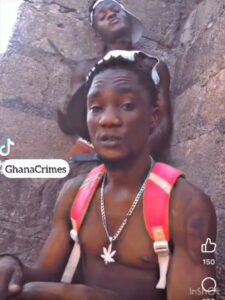 READ ALSO: Kumasi police killer case: Family of deceased plead with gov't to pay jurors to expedite trial