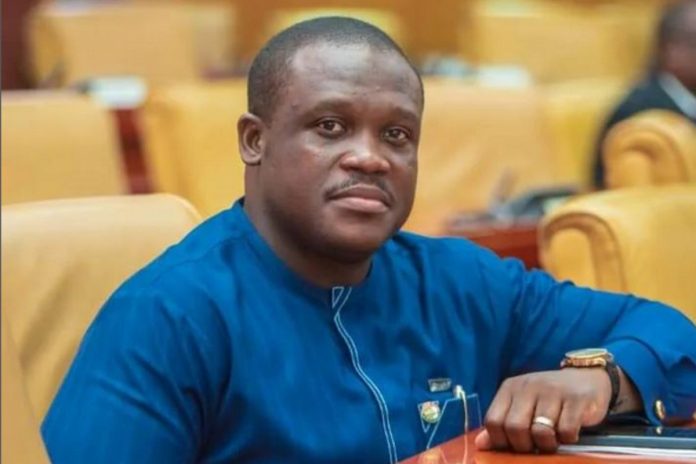 Samuel Nartey George, the Member of Parliament for Ningo Prampram has blamed the scuffle surrounding the SIM card re-registration on the NPP government's policy incoherence and mismanagement of egos.
The rampant reallocation of the National Identification Authority (NIA) to different ministries and offices is the reason according to Mr George, for the stress people are enduring in re-registering their Subscriber Identity Modules (SIM) cards.
He was speaking on the fate of unregistered subscribers ahead of the SIM card re-registration deadline.
"…So, we have this problem because of policy incoherence because of the issues within the NPP in the first term of President Akufo-Addo. The NIA was moved away from the Ministry of Communications where it used to be. Don't forget the two LI's I read, one for SIM registration and one for NIA was passed by the Minister for Communications because we were under the Minister for Communications.
"You have this being moved from Ministry of Communications to Office of the Vice President, from Office of the Vice President to Ministry of Planning, from there now it's at Ministry of Interior.
He further argued the challenges that has resulted to blame games between the ministry and authority is as a result of equipment procurement melee.
"And the fact that we are subjecting Ghanaians to this unnecessary issue of queuing up simply because someone chose to go and procure a system instead of using an automated system that exists at the NIA. So Ken Attafuah says if you're not procuring my system, my agency is not built to provide you emergency cards so we're at our own pace. The ministry is also saying blame the NIA.
"We have summoned the Minister to Parliament to ask her what the problem is and she says it is not my fault, it is the NIA's fault. And the NIA is also saying it is not our fault," Mr. George explained.
The Ningo Prampram Legislator, however, sided the NIA's stance, saying it was legitimate since it's a national security institution.
"…And I agree with the NIA, the NIA is a national security institution and they are not supposed to have 3,000 people sitting in their premises, creating issues," he concluded.
By Felix Anim-Appau|Onuaonline.com