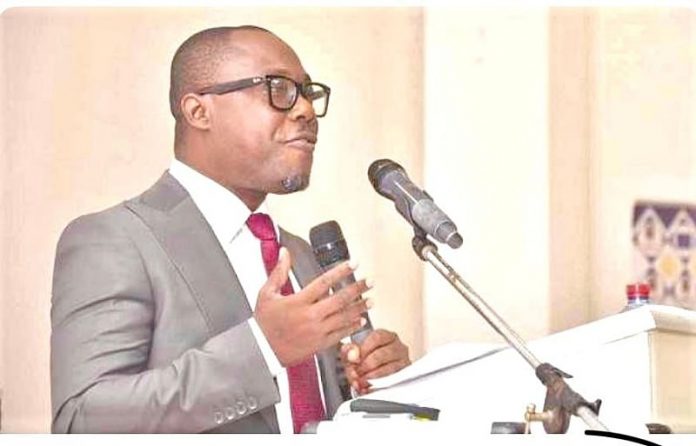 Ransford Gyampo, a Professor of Political Science at the University of Ghana is disappointed political parties are dictating to legislators on what to do rather than allowing them to perform their core mandate of representing their constituents.
He says political parties do not always seek the interest of the state but sometimes their "whimsical demands" which must not be encouraged in Ghana's democracy.
His comments come on the back of a letter written by the New Patriotic Party to the Majority caucus in Parliament, asking them to abstain from the vote of censure filed by the Minority to oust Ken Ofori-Atta as Finance Minister.
The political science lecturer says the key functions of legislators is to represent their constituents and any such pressure as was being pushed by the NPP should rather come from the people they represent.
Aside from following their whimsical interests at times, the other reason he stated is that, "political parties are self aggrandising cabals who are not to be trusted."
READ ALSO: #KenMustGo: 'I was very disappointed with the NPP' – Prof. Gyampo
He expressed his disappointment in the party for the attempt to whip parliamentarians off their core mandate in the House as representatives of the people.
"I was very disappointed in the NPP for the letter they issued to the Majority to abstain from the vote of censure against the Finance Minister.
"The foremost function of parliamentarians is representation not even legislation so if there is any pressure that should come on parliamentarians, it should come from constituents not a political party," he indicated.
Meanwhile, he says the Majority's swipe at the censure voting might not be as a result of the caution from the NPP.
He, however, has explained how suicidal it would have been politically, if the Majority had joined the Minority to champion the course.
The Majority says even though they want the Finance Minister out, the Minority's vote of no censure is definitely not the right means.
According Prof. Gyampo, the opposition would have capitalised on the move as a political capital to propagate their message in the 2024 elections.
"It would have been politically suicidal on their part. It would have betrayed the political party to the extent that it would have been very difficult to repair the damage," he suspected.
By Felix Anim-Appau|Onuaonline.com