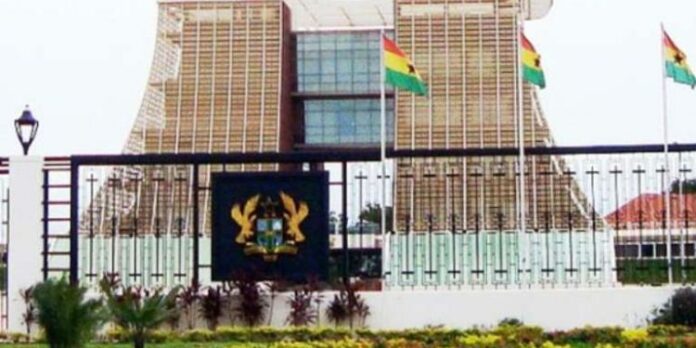 The Office of the President has rubbished allegations indicating that some 77 security officers left the Jubilee House to their respective units due to unfair treatment.
This comes after rumours that was spreading on both traditional and social media, started by Charles Owusu, a then Aide to the late Kwadwo Owusu Afriyie, aka Sir John, who was a Chief Executive of the Forestry Commission.
In a Sunday, September 3, 2023 statement signed by Director of Communications at the Presidency, Eugene Arhin, he said security officers who left the Office of the President either left voluntarily or for disciplinary reasons and not for unfair treatment.
The statement urged the public to disregard the rumours which are false.
"The Office of the President would like to put on record that at no point in the tenure of Nana Addo Dankwa Akufo-Addo, from 2017 till date, have seventy-seven security personnel left Jubilee House to their respective units. Indeed, no security officer has left Jubilee House because of "unfair treatment" meted out to them at the seat of the presidency. Curiously, at no point in Mr. Owusu's submissions did he provide any evidence whatsoever to buttress these false claims."
"It is important to stress that any security officer who has left Jubilee House has either been due to disciplinary reasons, or as a result of a voluntary decision made by the security officer in question. We urge the public to disregard these false claims, and treat them with the contempt they deserve."
READ ALSO: Latest documents from Jubilee House implicate presidency on Kusi Boateng's double identity scandal – Okudzeto