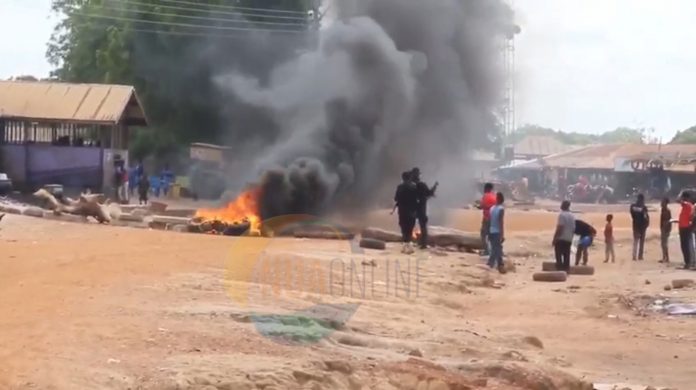 Residents of Duadaso No.1 and No.2 in the Jaman North district of the Bono region burnt vehicle tyres and blocked some roads to drum home their demand for better roads Wednesday, March 22, 2023.
The aggrieved youth cladded in red and black attire with red head and arm bands complained that roads in the two areas are riddled with deep trenches and manholes but several calls on government to fix these roads have proved futile.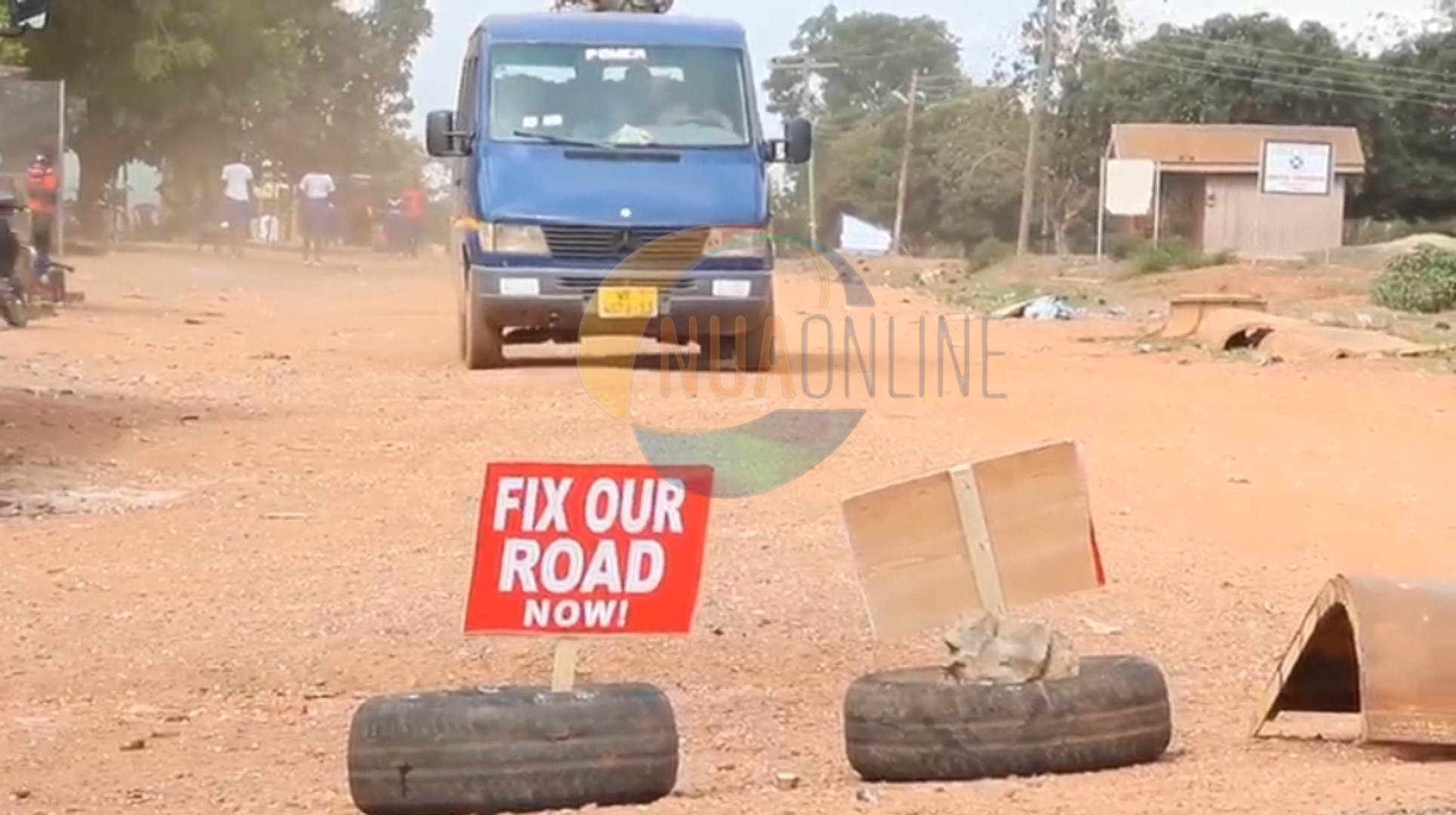 "We are tired of travelling on these death trap roads. Our businesses are collapsing because people rather go to Techiman and other areas to trade due to the bad roads,"
Some angry youth told Onua FM's Kwabena Abisa that "pregnant women are sometimes carried to the hospital because of these bad roads and these sometimes lead to loss of babies and their mothers. The road situation is so bad yet our political leaders seem not to care."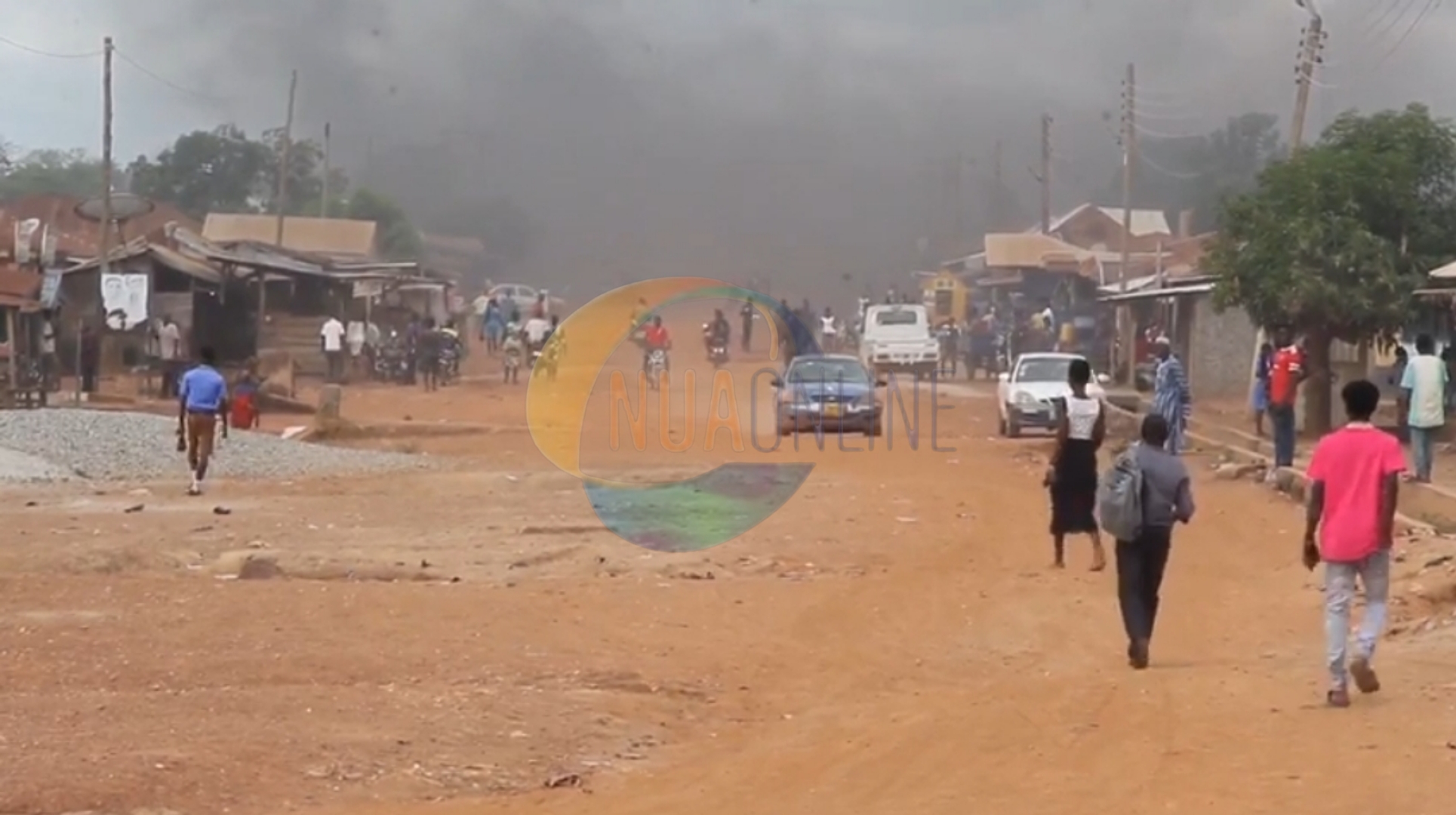 Chiefs of Duadaso No.1 and No.2 Nana Kwadwo Kuntoh and Kyeamehene of Duadaso Okyeame Kwabena Alade threatened that political activities would not be allowed in the two towns if their calls are not attended to.
"Our road issues have become too serious for our political leaders to tend a blind eye. We as chiefs are alarmed about happenings in the two towns because of the bad nature of our roads; we will make sure no political party enters this town to campaign if they ignore our calls. We have had enough," the chiefs threatened.
By Gifty Amankwaah|OnuaNews|Onuaonline.com