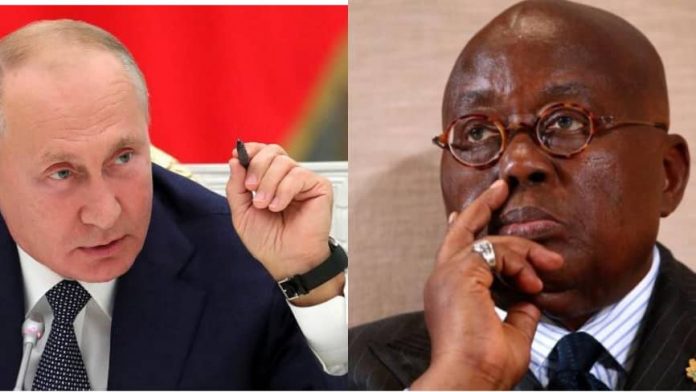 The Embassy of the Russian Federation in Ghana has decried the high cost of food prices in Ghana being attributed to what it calls "the Russian special military operation in Ukraine."
The Embassy says food prices started rising in early 2020 due to miscalculations of world leaders on the impact of the global pandemic –Covid-19.
It has blamed the local media for carbon-copying what is being peddled in the foreign media to make Ghanaians believe that the rise in cost of bread is as a result of decisions from Moscow.
In a statement posted on the official Twitter handle of the Embassy Thursday, June 30, 2022, it says the purpose of the release is to "isolate Russia" from the misconceptions being created when the collective West teamed to punish Russia but backfired on the rest of the world.
"The Embassy of the Russian Federation in the Republic of Ghana notes with regret the ongoing unfounded media campaign accusing the Russian Side of rising food prices on the African continent"
"The Ghanaian press continues to carbon-copy the Western mainstream trying to persuade local readers that the Russian special military operation in Ukraine is to blame for the increase in bread prices"
"At the same time, journalists shyly keep silent that food and energy prices began to rapidly rise already in early 2020 due to systemic miscalculations of the financial and economic policies of Western countries during the coronavirus pandemic," the statement spells.
The statement further indicate that "in their desire to blame Russia the hapless experts have gone so far as to ignore the obvious facts. So, the thesis is being actively promoted, that allegedly because of Russia's actions, the volume of grain crops in market turnover has decreased. At the same time, Moscow allegedly does not allow conducting grain operations, which is why, as they say, bread is becoming more expensive on store shelves."
Read the full rellease below.
By Felix Anim-Appau|Onuaonline.com|Ghana