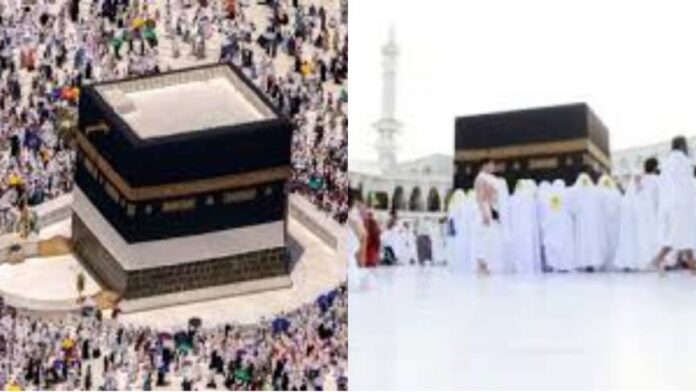 Majority of Ghanaian Muslims who are currently in Saudi Arabia with tourist, visiting and Umrah Visas with the intention to stay back and perform the annual pilgrimage of Hajj have regretted since their plans have foiled.
They have been left stuck and confused in the Holy cities of Saudi Arabia. These group of people have in their possession an unapproved flight ticket meant for ill-intended Hajj which couldn't fit into the system in Saudi Arabia. For these and many reasons, they have resorted for help from family and friends back home to assist them book a return flight.
The Saudi Arabia government as part of its vision 2030 has streamlined effective measures in ensuring an improvement in the Hajj economy and a well balanced pilgrimage for all with the blessings that come with it.
READ ALSO: 'I will love you all the days of my life' – Sammy Gyamfi's wife vows
For that matter, the Saudi Arabia government is strictly on only holders of Hajj visas to perform Hajj and any person or persons found with a different type of Visa other than the Hajj Visa will face some punishments and fines.
Earlier, the Ghana Hajj Board and the Ghana Hajj Agents Association jointly issued a warning to people from Ghana with other visas aside from the Hajj one who have intentions to perform the pilgrimage and what may happen to them if they are caught.
Saudi Arabian authorities have gotten the hint that these Ghanaians who entered the country with different visas want to hide and perform Hajj before returning to Ghana and are on the lookout for them.
READ ALSO: IMCIM report: Sam George likens galamsey behind Akufo-Addo's Kyebi residence to Hollywood fiction
According to some Ghanaians staying in Saudi Arabia, these persons have come to seek refuge in their homes whilst the authorities are also kn search of them.
By Mohammed Rabiu Tanko|U/E|Onuaonline.com