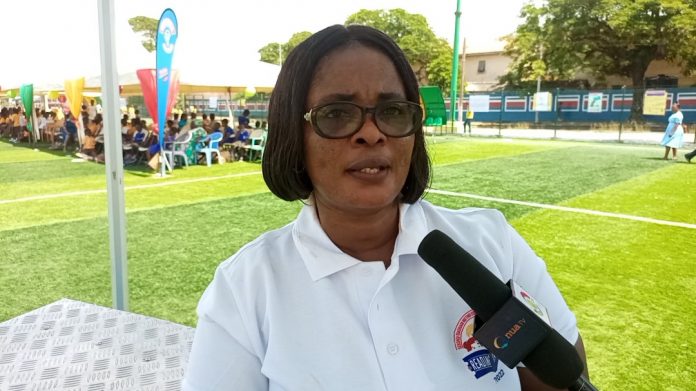 Sekondi Takoradi Metro Education Director, Sally Coleman has appealed to the Members of Parliament and the stakeholders in education from the Metro to help sustain a Reading Festival in the metropolis.
Sally Coleman was speaking at the last of a four-year annual reading festival at Sekondi. It was dubbed; Reading, Your key to the world.
The Sekondi Takoradi Metro Education Directorate's Reading Festival was started in 2016 with the support of the USAID.
The focus is to develop the interest of pupils in the lower primary to develop interest in the reading and writing of local languages especially FANTE.
Even as the USAID sponsorship ends in December, 2022, the Sekondi Takoradi metro education Director, Sally Coleman has appealed to stakeholders in Education, especially the Members of Parliament in the Metropolis to help sustain it.
"We are appealing to all Ghanaians that this program will come end of December so all should get involved, especially our parliamentarians should also support us with the learning materials.
Reading is a key used to open the door to the world, so we need the interventions of government and all the stakeholders to come with their aid"
A teacher at Wesley Methodist Basic A' , Ellen Hayford, says she intends to sustain it by continuing to teach her pupils in the local language.
"This reading program is coming to an end this year, but we have a lot to teach in the reading aspect, so what the USAID leaning activities has left we promise to sustain it for other kids to benefit from it"
A parent, Abigail Egya Yaw has meanwhile advised parents to help their children to learn their local languages.
"I want to advise the parents that they should try to speak their local languages with their kids when they close from school, they shouldn't think English is the only language they can speak when they are in house"
By Ebenezer Kojo Atiemo|Connect FM|Onuaonline.com