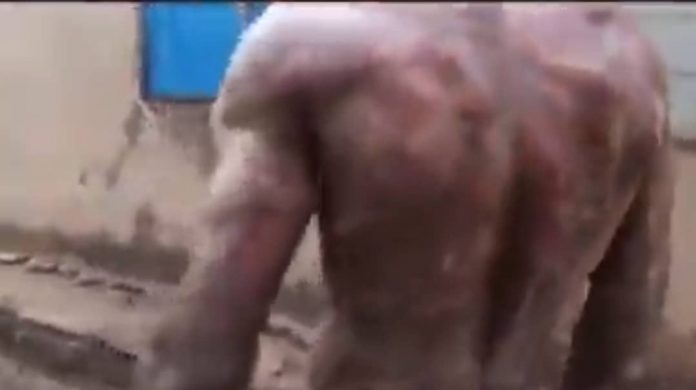 Some residents of Ashaiman who were arrested in the course of the military swoop were detained in custody because of their hairstyles, a victim of the beatings and arrests has revealed.
The young man who spoke with Onua TV's Ohim on anonymity was part of the 185 persons who were arrested in the course of the exercise.
Reports indicate he was freed after his father who is a Custom's officer intervened to argue out his son's innocence.
READ ALSO: BREAKING: Soldiers allegedly subject Ashaiman residents to beatings in reprisal for murder of colleague
Narrating what ensued at the time of their arrest, the victim indicated "they (soldiers) took us through routine military training amid some beatings. We were 185 and they released some of us. Some people were detained because of their hairstyles."
Meanwhile, the father, who is the Custom's officer also speaking on Onua Maakye said he was in a state of trauma when his son was taken.
As a security officer himself, he said the operation undertaken by the military was okay, but was rather deficient with due diligence.
According to him, though the excesses that came up in the course of the exercise was normal, a little more due diligence would have excluded majority of innocent people who were involved and got brutalised.
"I was in trauma because I didn't know where they took them. If we knew where they were taking them from the beginning, we wouldn't have been worried.
"Normally excesses happen but sometimes they need to do due diligence. That should have been done to identify certain houses to do the swoop," he added.
The Custom's officer further noted the manner with which the military conducted their operation is limiting the soldiers' scope of information because "now people are afraid to give them certain information."
For the time being, the Ghana Armed Forces has confirmed the action was sanctioned by the Military High Command to fish out perpetrators of the heinous crime and not to avenge the killing of the officer.
Background
A 22-year-old soldier with the Ghana Armed Forces (GAF) band in Sunyani in the Bono region was murdered at Taifa, a suburb of Ashaiman in the Greater Accra region at the dawn of Saturday, March 4, 2023.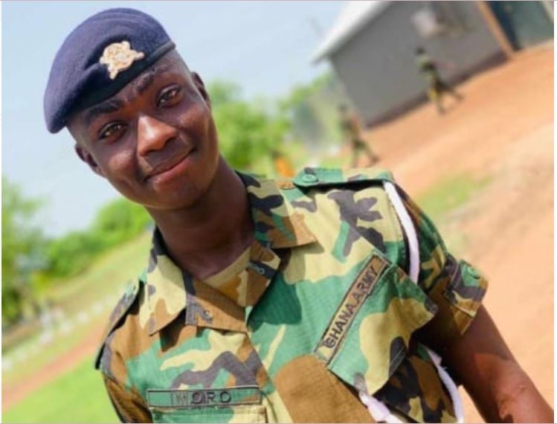 He was stabbed several times by his assailant(s).
The soldier, according to sources, was returning from his girlfriend's house at Taifa and heading towards his residence at Zongo-Laka also at Ashaiman when the unfortunate incident occurred.
Though he was carrying a laptop and other electronic gadgets, the attackers made away with only his iPhone.
Investigations are still ongoing after a military swoop at Ashaiman got 185 people arrested with some freed and others still in custody assisting in investigations.
By Felix Anim-Appau|Onuaonline.com