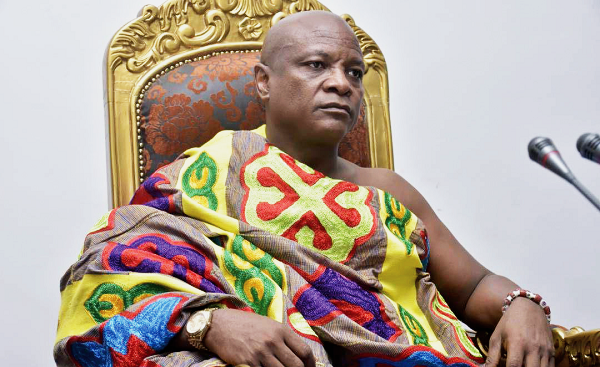 Political Science lecturer at the University of Ghana, Legon, Prof. Ransford Gyampo has lauded the Agbogbomefia of Asogli State, Togbe Afede XIV for refunding what he calls an "illegal ex-gratia" to the state.
He has asked those taking same monies to learn from Togbe and stop.
Prof. Gyampo says despite the partisan leanings people are reading into the act, the gesture need to be extolled.
"The man is saying that I was taking a monthly salary so I don't see why I should take this huge money as ex-gratia. It should be a great message to all who are receiving illegal ex-gratia and are milking the nation dry."
"It sends a good message but the point is that, leaving his perceived party leanings, people may want to throw cold water on it as if it's not a good deal but to me it's a great gesture that is worth emulating"
According to Prof. Gyampo, notwithstanding the perception that the gesture is aimed at making a certain party unpopular, it is in "good light."
"I think it is something that is good and commendable. Unfortunately, some people may not see the gesture in good light. I've heard people already discussing and describing the gesture simply because he is more in support of the opposition so he is doing this to sort of make the ruling government look bad," he disclosed.
He has asked past and present leaders who are/were friends with the current administration to imitate the gesture to affirm their patriotism.
"And I'm also looking forward to somebody who is/was perceived to have much leaning for this current administration to do same so that we can know that generally these are patriotic people who mean well for the country. But overall I think it is something that is commendable," he told Crosby Annan on TV3's midday news.
Source: Felix Anim-Appau|Onuaonline.com|Ghana