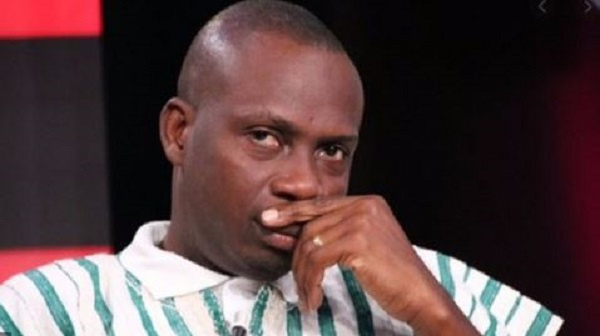 Controversial marriage counselor, Rev. George Lutterodt, has said that any woman who confesses of having a boyfriend is "very stupid."
He says it is not right for any lady to disclose their supposed partner because they're invalid.
His statement followed a commendation he gave to a lady by name Klara Kay, an emerging artist who had disclosed on 'Anigye Mmre' that she doesn't have a boyfriend.
Speaking on the topic "how does the Ghanaian music industry supports emerging artiste", the counselor commended the upcoming singer for saying she wasn't dating.
He also advised young ladies to stop advertising their boyfriends in public.
"Any girl who can boldly say she has a boyfriend is a very stupid woman. I won't add any apologies to it. I keep on saying, we only advertise husbands not boyfriends." He told Christian Agyei Frimpong on the show.
He further noted "You ask a girl, do you have a boyfriend ? And their answer is affirmative, I heard someone on your show saying, he called his baby mama to listen to him. They are invalid people we don't discuss, we discuss wives because they are legitimate." Counselor Lutterodt advised.
Source: Victor Kodom|Onuaonline.com|Ghana