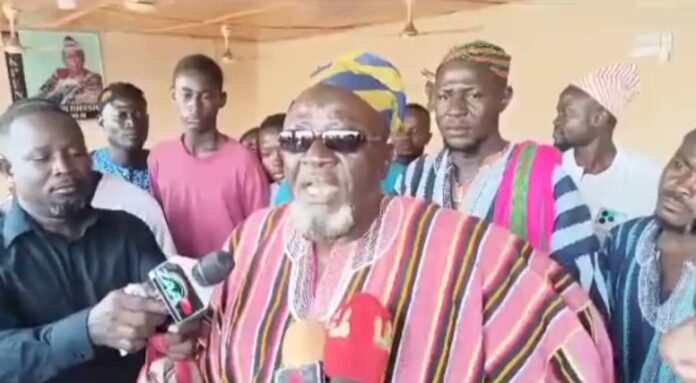 Traditional authorities in the Tamale Metropolis have condemned in no uncertain terms the use of live ammunition by police to disperse a crowd following a misunderstanding between police and a cross section of the youth in Tamale.
The chiefs are also demanding the immediate release of all 13 persons arrested by the police as well as motorbikes they seized.
Briefing the media after a crunch meeting between the chiefs and the youth, spokesperson for the chiefs, Alhaji Abdul Latif Sahanaa described the actions of the police as unprofessional.
The chiefs, while condemning the acts of the police, called on the youth to exercise restraint as the relevant stakeholders continue to engage the police to consider a roadmap to ensure sanity between the youth and the police service.
READ ALSO: Tamale: Watchdog committee impounds tramadol worth over GH₵700k
A team of police officers from the police headquarters arrived in Tamale Tuesday, August 29, 2023, and met with the REGSEC and the traditional rulers of Tamale.
6 persons sustained various degrees of gunshot wounds following a confrontation between the police and the youth at the Tamale District Court on Monday August 28.
The youth besieged the premises of the court to demand the prosecution of one Karim Osman, an alleged drug lord.
13 people were arrested by the police whilst hundreds of motorbikes belonging to the youth were also seized by the peace enforcement agency.
READ ALSO: Tamale District Court attack: Chiefs meet irate youth to resolve impasse with police service