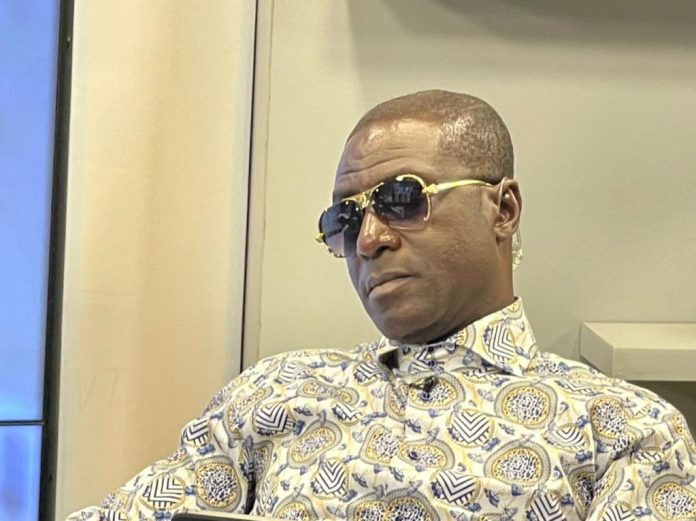 Broadcaster Blessed Godsbrain Smart has hinted signals he is picking from the terrorists command centres in Belgium, France and Nigeria are high on a possible influx of jihadists into the country over the weekend.
He says the terrorists intention to make Ghana and Togo their safe havens remain unaltered and may troop into the country the few days ahead.
Speaking on Maakye Thursday, July 14, 2022, Captain Smart as he is known in the media space listed the Western, Eastern, Bono & Ahafo as well as the Central Regions as territories whose villages must be given extra security attention.
Also, some busy and traffic-prone areas in the capital according to Mr. Smart must be attended with the vigilance they deserve, advising people to call the police on any suspicious characters in accordance with the National Security's 'See Something Say Something' initiative.
The immigration officers along the Ghana borders without ammunitions, he noted, must also get themselves weapons.
"Those who go to Togo by land to buy dresses should be careful. Immigration officers at our borders without guns should find themselves a weapon. If you see any suspicious stranger, report. 17 Malian and Ivory Coast buses came to Ghana. They claim they came to trade meanwhile things are cheaper in Ivory Coast than Ghana. What are they coming to do here?
"Kaneshie and Dome market traders should watch out. Report any suspicious persons you see. Kaneshie market traders should watch out for people carrying straw baskets. Alert the police. Our Muslim brothers and sisters don't cover their entire faces when they dress even though a few of them do, if you see someone with such dressing, alert security officers.
"Signals being picked from the terrorist command in France, Belgium and Nigeria indicate they [the terrorists] may not attack Ghana but want to make Ghana their safe haven. The trotro mates should be weary of passengers who claim they don't understand Twi. We know how our Voltarians and Northerners who don't know the language speak their Twi.
Commuters who ply Accra – Kumasi, Koforidua – Accra and Accra – Aflao roads should be on the alert and report any suspicious behaviour. The police should not relent on checking all V8 vehicles because they know our MPs like V8.
Mr. Smart cautioned that extra vigilance be adopted at the seashores along the coastal belt especially in the Central Region and some spots in the national capital.
Petroleum to Lapaz suburbs of Accra, Akweteyman, Nii Boi Town as well as the Lapaz main traffic are also to be on the lookout.
Also, he mentioned places like "Shirt Afrik spot at East Legon. Osu and its enclave. At East Legon, around where the Menzgold building is, and all the spots and pubs along that enclave must be careful."
By Felix Anim-AppaulOnuaonline.com|Ghana