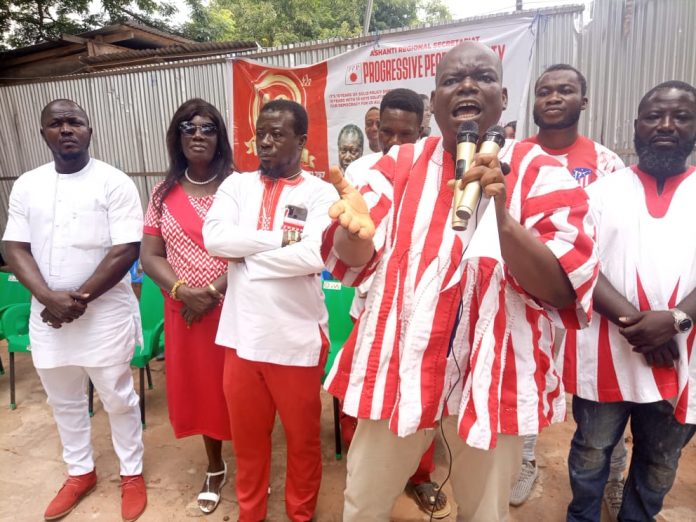 Leadership of the Progressive People's Party (PPP) has urged residents of the Ashanti region to lower their expectations on the government's promise to construct Suame interchange and other monumental infrastructure.
PPP, which arguably, happens to be the third-force opposition party in Ghana has cast doubt on the government's promise to drive monumental developments such as constructing five interchanges in Kumasi before the end of 2024.
Ashanti Regional Chairman for the party, Simon Quansah explained that "with just two years to the end of the Akufo-Addo led administration amidst the harsh economic situation, nothing good can come from the government for the people of Ashanti. The NPP has failed Ashantis so let's change the system," he added.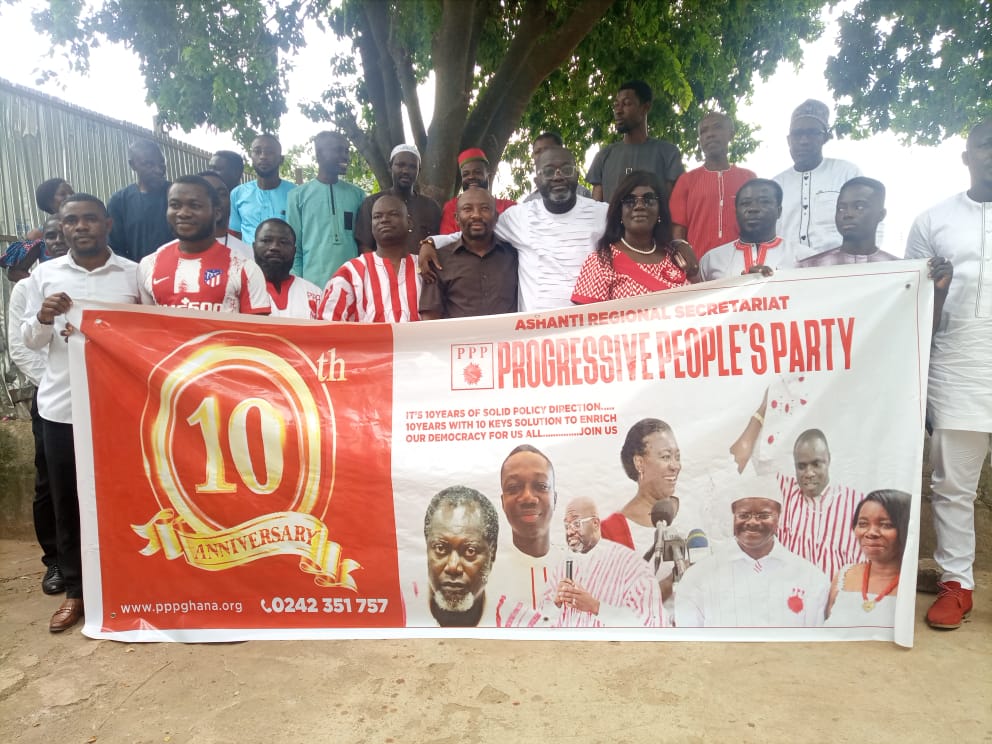 Mr Quansah together with leadership of the PPP including the National Chairman was addressing section of artisans and fashion designers within the Asokore Mampong Municipality on job creation and industrial drive.
In the 2020 general elections, the Ashanti Region rewarded the ruling New Patriotic Party with a whooping 1,793,773 votes representing 71.64% with 44 parliamentary seats out of the 47 in the region.
The figures indicate the Ashanti Region has been the bedrock of the NPP in terms of votes to which the PPP regional Chair says "to whom much is given much is expected therefore after all these years of loyalty, the Ashantis have shown the NPP there is little to show in the region despite consistent support from the Ashanti region."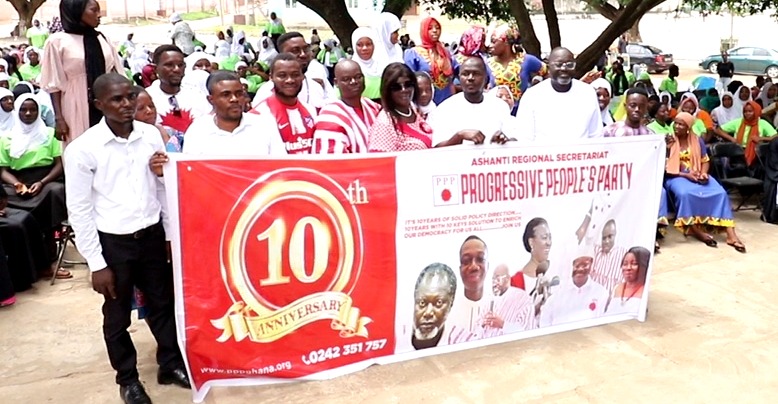 Mr. Quansah further advised residents of the region who happened to be the 'diehard' NPP fans to expect nothing but heartbreaks in years to come as he explained that "with the abysmal performance of the government and heightening mismanagement of the economy, we the inhabitants of Ashanti region will brace ourselves because none of the government's promises on monumental developments in the region will be realized."
He urged all disappointed NPP fans especially grassroots to join the red and white family (PPP) to take back the destiny of Ghanaians for prosperous and accelerated developments.
He appealed to all and sundry to take advantage of the 10th anniversary celebration of the PPP to register with the party to ensure a united front to claim power from the two political parties who have disappointed Ghanaians since the dawn of time.
By Nana Asenso-Mensah|AkomaFM|Onuaonline.com