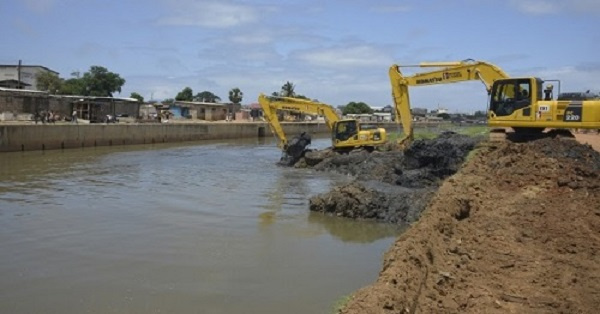 'The Odaw River at Nkrumah Circle in Accra has been dredged several times by successive governments since 1992, with monies running into a billion dollar being spent.
Over the years, huge sums of monies have been allocated by previous governments to dredge the Odaw River to reinstate its status as a river.
The indiscriminate disposal of sewage and garbage in the river has choked and polluted it.
Authorities have attributed many of the flooding incidents at Nkrumah Circle to the choking of the Odaw which prevents the water to flow easily into the sea when it rains.
READ ALSO: Anti-LGBTQ Bill: Supreme Court unanimously throws out injunction application against legislation
Host of Maakye on Onua TV, Captain Smart, has been accessing the state of the river with respect to the ransoms that have been expended on it over the years.
His analysis follows a comment made by the Ga West Municipal Chief Executive, Clement Wilkinson, on how Cecilia Abena Dapaah's stolen one million dollar was acquired through a US$43-million contract awarded someone by the minister to dredge the river.
READ ALSO: We'll take Databank to court when Akufo-Addo leaves office – Kpebu