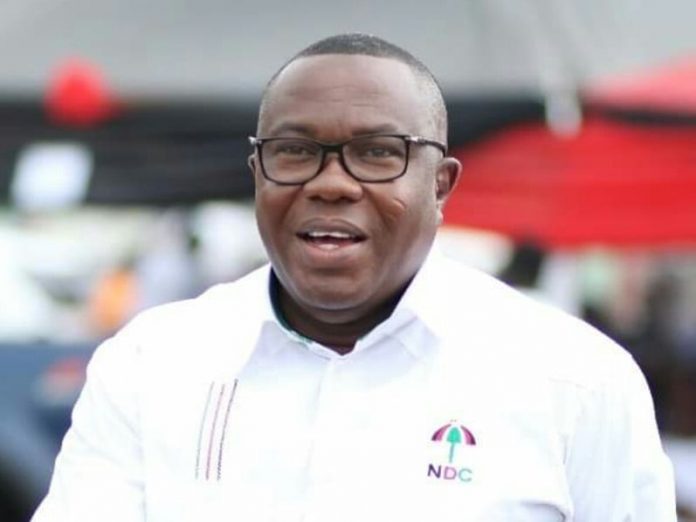 National Chairman of opposition National Democratic Congress (NDC), Samuel Ofosu-Ampofo has doubts about the realisation of the New Patriotic Party's 'break the 8' slogan.
Rather, Mr. Ofosu-Ampofo believes the current would easier break the Ghanaian economy than bringing their slogan to fruition.
Speaking on 3FM's morning show, Sunrise Monday, July 19, 2022, he referred the newly sworn-in executIves of the NPP as "new wine in old wine skin", adding that "they will break the economy more than breaking the 8."
"The NPP in government has been an abysmal failure and I don't think this ten new executives or so that have been elected will be able to change anything at all as we move into the 2024 elections" he stated
"This is the government that said it was changing the paradigm of development and that he is introducing Ghana beyond aide and that they were not going to rely on multilateral institutions, and that they were going to develop the country from within with local resources but you can attest with me that they have borrowed money more than any government in the history of this country with nothing to show. We have a president who has demolished existing hospital to build new one but has left the place to be a den of reptiles" he asserted
The NPP held it's National Delegates Conference on Saturday, July 16, where about 7,000 delegates elected new executives for the party.
Only two persons retained their positions, being the Nasara Coordinator, Abdul-Aziz Futa and Kate Gyamfua the National Women Organiser.
The chairmanship, General Secretary, Organiser and Youth Organiser positions were occupied by new persons, being Stephen Ayesu Ntim, Justin Kodua Frimpong, Henry Nana Boakye, and Salem Mustapha respectively.
Madam Rita Talata Asobayire, who was then 1st Vice chairperson became 2nd Vice, with Dr. Charles Dwamena taking Treasurer position.
The major defeat that came up was the General Secretary position where incumbent John Boadu lost to Mr. Kodua Frimpong.
By Felix Anim-Appau|Onuaonline.com|Ghana