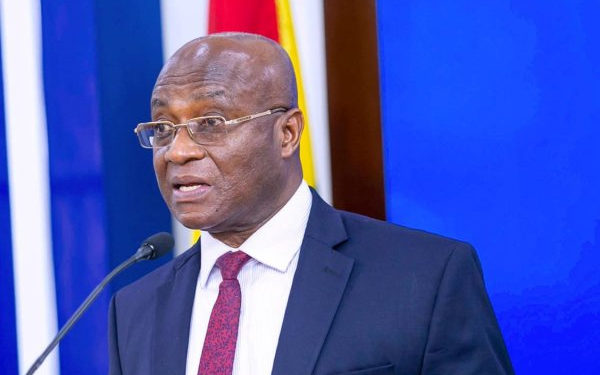 But for the timely intervention of the bodyguard of the Majority leader, Osei Kyei-Mensah-Bonsu who whisked him away from the 'snare' of angry Suame Magazine artisans, a different story might have been told Monday, July 18, 2022.
Reports reaching Onuaonline indicate Mr Kyei-Mensah-Bonsu during a working visit to the industrial enclave was greeted with the shock of his life when the angry artisans hooted at him chanting war songs to register their displeasure over what they describe as lack of infrastructural development in the area.
This is the second protest by the artisans and residents in less than a week demanding for immediate intervention to fix the roads within the area.
The latest was last week Thursday when inhabitants took to the streets and blocked roads to express their worry on how the bad road networks is affecting their livelihoods.
Onuaonline is learning the Majority Leader's visit to the industrial hub was part of moves to ascertain the situation to whip contractors in line but unexpectedly met the angry artisans and was greeted with such ambush.
In a video intercepted by Onua News, the artisans are seen hooting at Mr. Kyei-Mensah-Bonsu to express their frustration and disappointment.
By Nana Asenso-Mensah|AkomaFM|Onuaonline.com|Ghana