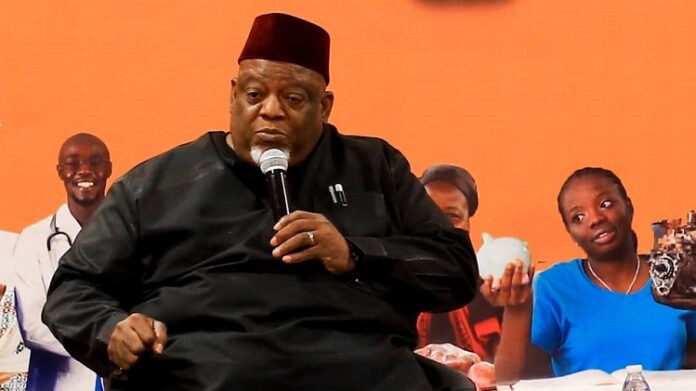 Finance Minister Ken Ofori-Atta's claim that Ghana is on the path of recovery has been rejected by Dalex Finance's Joe Jackson.
Rather than lying to Ghanaians, the Economist and Director of Operations at Dalex Finance says the Finance minister, should have told Ghanaians the truth about the economy whilst presenting the Mid-year Budget review in Parliament.
According to Mr. Jackson, Ghana's economy is still in a critical stage and needs to be looked at.
In Parliament Monday, July 31, 2023, the Finance minister noted the excruciating challenges Ghana underwent from the 2022 is being turned around due to government's policies and programmes that are yielding positive results.
READ ALSO: Ofori-Attah lacks the wherewithal, capacity to manage Ghana's economy – Kpebu
He Monday told Parliament that, "Mr. Speaker, we have turned the corner and, more importantly, we are determined to continue down that path. Soon, we expect the measures taken to result in economic activity greater than anything experienced in the history of the Fourth Republic. Our plans and programmes should soon lead to a sustained increase in domestic production, including manufacturing and farming, replacing many of the products that we are used to importing."
However, the shortfalls in revenue generation, increasing public debt, and lack of substantial economic growth are some of the challenges the finance analyst thinks can hamper Ghana's meaningful development.
READ ALSO: Things are going to be worse – Joe Jackson
"I will say that we have turned the corner when we have moved to the recovery ward but at this moment this economy is still in the ICU and I think it is a disservice to the people of this country to say that we have turned the corner," he said on Accra-based Citi FM.
For a sustainable financial management, Mr. Jackson advised the government to cut down on unnecessary expenditure, slice the size of government, prioritise essential sectors of the economy and streamline bureaucratic structures to avert the fiscal deficit.
READ ALSO: Caesar, allow the children of God to build their Cathedral – Akufo-Addo told