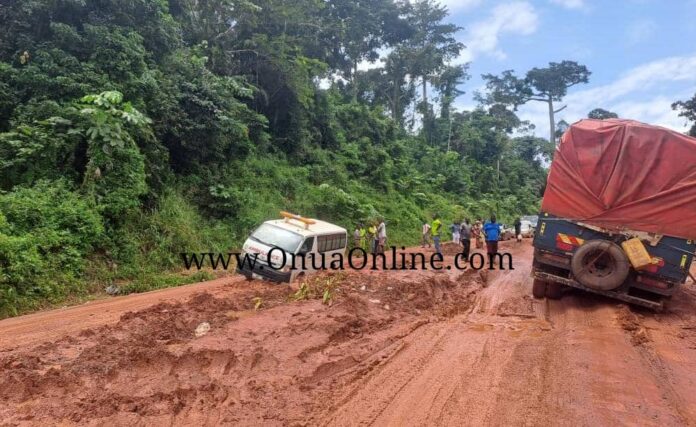 Although the Benchemaa – Adjoafua road has been awarded to a contractor called Amandi Construction Limited to tar it, commuters on the stretch still have to battle mud or dust depending on the whether condition.
The bituminous coal tarred on that part of the road has been melted with mud making it difficult for free movement of vehicles.
Passengers get stranded when using that stretch of the road.
Even though the Amandi company contracted to fix the road has not completed, it has, for non payment of funds moved its equipment off the site.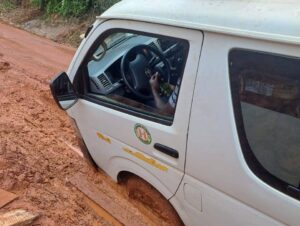 An ambulance that was transporting a patient from the Assam Cocoa Clinic to the Komfo Anokye Teaching Hospital got stuck in a mud for over an hour before a shudder came to remove it. 😃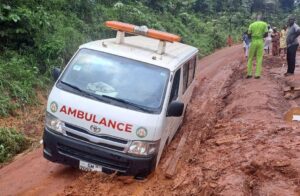 The incident which occurred at the Asɛmpanayɛ stretch of the road was due to the shoddy work done by the contractor. Urgent look is need on the road for easy accessibility.
READ ALSO: Roads and Highways Ministry blames stalled interchanges on IMF bailout, DDEP