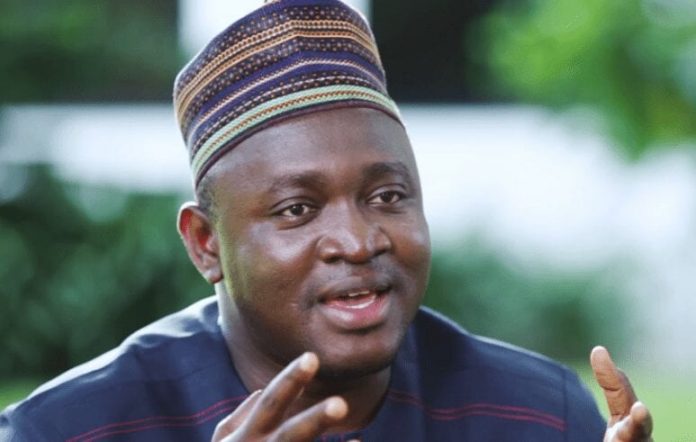 Member of Parliament for Tamale North, Alhassan Suhuyini, says the fallouts from the ad-hoc committee probing the leaked tape allegedly plotting the IGP's ousting is a vindication for the Minority in Parliament.
He explains many thought there was no initiating a committee of enquiry into the matter when the Minority tabled the issue before the House.
However, after the group persevered to convince the Speaker to let the probe come off, Ghanaians have now realised the necessity for the institution of the committee.
He was speaking on TV3's The KeyPoints with Alfred Ocansey Saturday, September 16, 2023.
"As far as this is concerned, it serves as a vindication to us on the Minority in Parliament who initiated this hearing. In the beginning some people thought that it was much ado about nothing and so there was no need for anybody to answer to anything that was heard on the leaked tape despite how popular the tape had become.
"Some people still thought that and especially maybe because they believe in government assurances to the Minister of Interior and others when they said the President had no intentions to change the IGP, others at that point thought that then we should just allow things to lie," he stated.
Mr. Suhuyini continued that, "but as a Minority, we kept pushing and the Deputy Minority Leader, you know, petitioned to the Speaker who yielded to his demand and set up this ad-hoc committee to look into the veracity of what was contained on the tape and also even to determine the authenticity of the tape."
"Clearly from the hearing till now, the fact that we are now told that there's an additional tape containing more information should serve as vindication for us especially because this hearing is revealing more than we knew," he added.
Background
The Speaker of Parliament, Rt. Hon. Alban Sumana Kingsford Bagbin constituted a 7-member committee to probe a leaked tape which contained voices of senior police officers allegedly plotting to remove the Inspector General of Police (IGP), Dr. George Akuffo Dampare, from his position.
The audio, which was recorded in the Accra office of a former Northern region chair of the governing New Patriotic Party (NPP) says the IGP's actions is a possible hindrance to the party's chances of the breaking the '8', the reason he should be ousted for a 'party man' to be instated to help champion their cause.
A committee was composed to look into the matter with Mr. Atta Akyea as chair. However, Prof. Ransford Gyampo of the University of Ghana thinks he has not been able to discharge his duties adequately with fairness and integrity and should be reshuffled.
READ ALSO: Dampare as IGP; 'Akufo-Addo's most credible appointment' – Gyampo