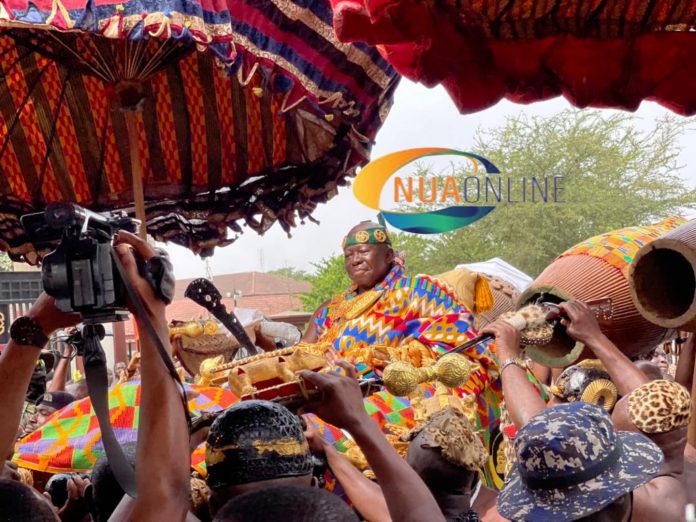 As part of the customs of the Akwasidae, the Asantehene, Otumfuo Osei Tutu Ababio has to pay homage to his mother, the Asantehemaa before assuming his seat at the durbar grounds.
He does that by taking a procession with his entourage from his chambers through the exit of the palace and enters before taking his seat at the Bogyawe.
He informs the mother that he is set to take his seat to officially commence the event. The mother, the Asantehemaa joins him after he is seated.
READ ALSO: Akwasidae: Meaning, significance as Otumfuo celebrates first Adae Tɔkye with Asanteman
She goes with her retinue to greet the son, the Asantehene at the Bogyawe, before Akyempemhene, 'eledest son' of Otumfuo takes his turn.
Watch the video of the procession below:
https://fb.watch/ivw2YIsR0i/
Source: Onuaonline.com|Ghana