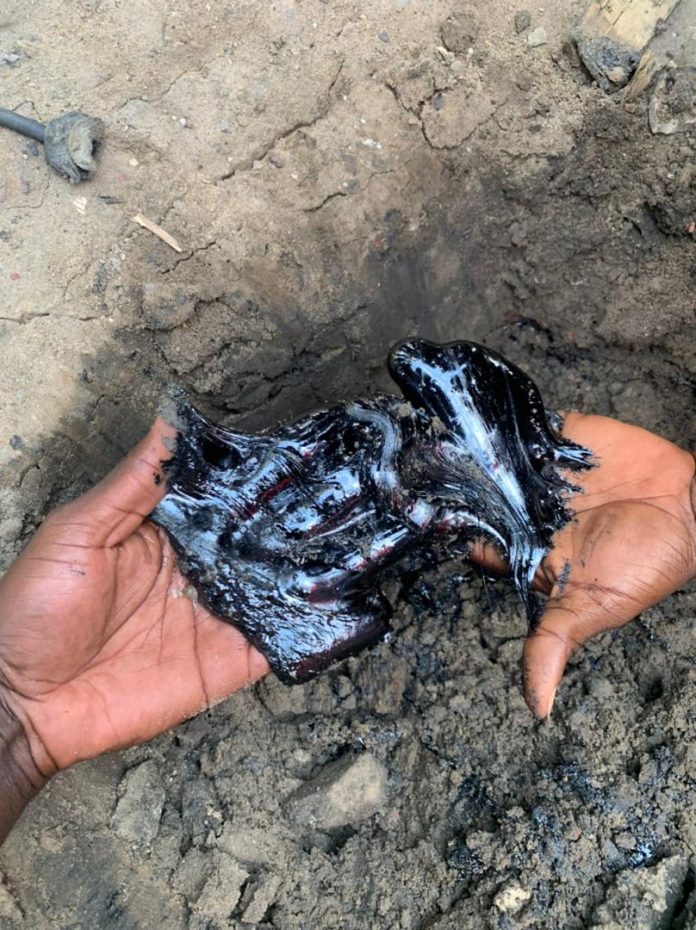 Traditional leaders and residents of Apremdo in the Effia Kwesimintsim Municipality of the Western Region are eagerly waiting on the results of a sticky and viscous petroleum based substance they discovered oozing from a spot in the community which they claim could be crude oil.
However, initial assessment by the Environmental Protection Agency suggests that the substance could be bitumen.
According to the Chief of Apremdo, Nana Egya Kwamina, in the afternoon of July 1, 2022, a double axial truck conveying laterite to a site got stuck in a mud at Abease, a suburb of Apremdo.
After manoeuvring out of the mud some residents close by noticed a black substance within the soil but assumed it came from the car.
But the next day, they saw a black substance oozing from the spot the truck got stuck. Out of curiosity, the residents excavated the soil to see what the substance was.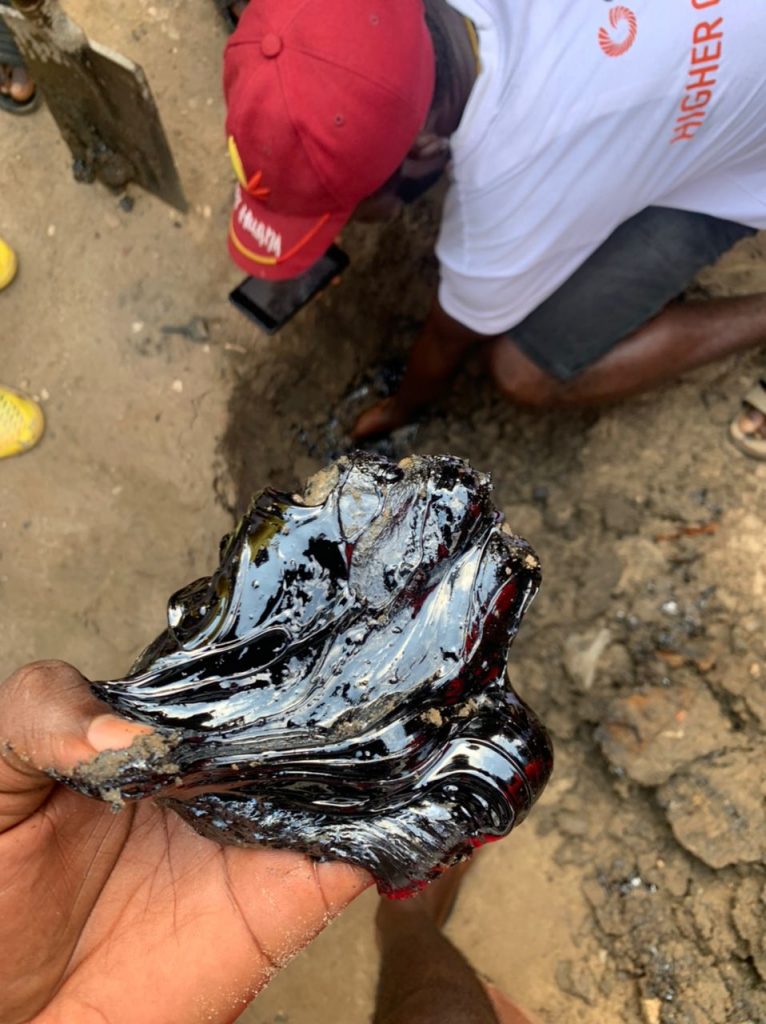 "We saw the signs about two weeks ago, whenever it rains at times we saw some oil on the surface of the water in our gutters, so we thought it was someone's car which has leaked into the gutters, until last Sunday morning that was 3rd July, 2022, that thing came out with pressure," Nana Kwamina said.
According to him, officials from the Petroleum Commission, TOR, EPA and UMat have visited the scene to take samples and that residents are eager to know what the substance is.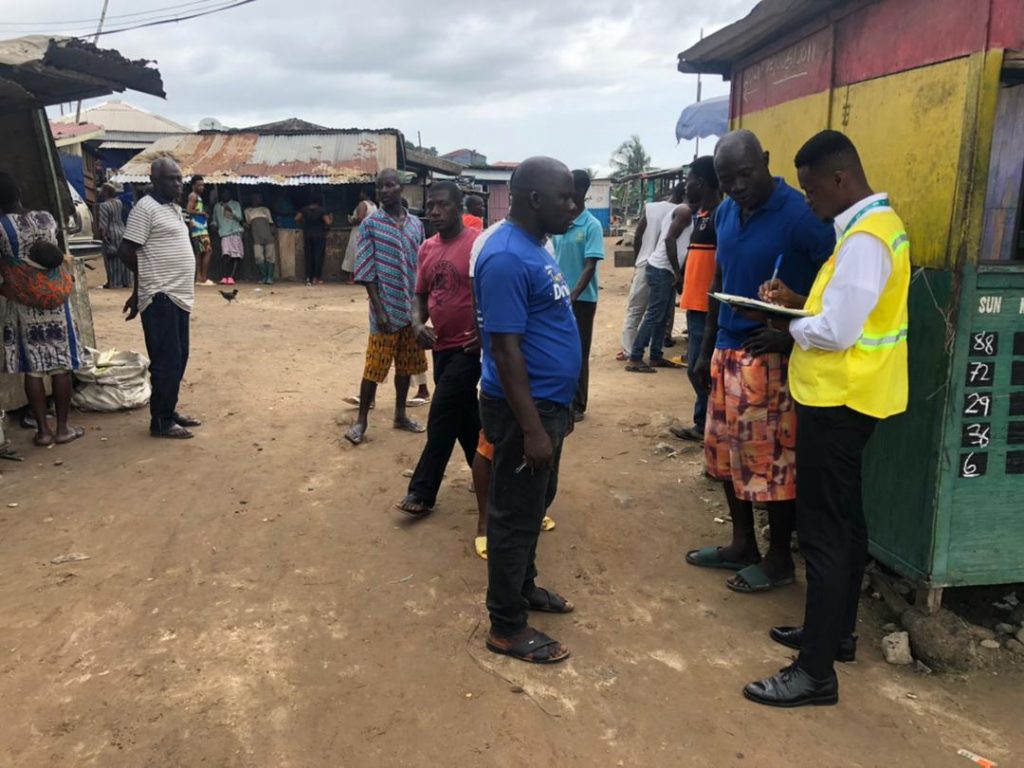 "If it comes to a conclusion that what we are expecting is an oil, of course all of us know the consequences of oil production. What it brings to the national development when we cast our minds to the foreign countries what they received or use the oil revenue for, we will be glad.
And if it is not what we are expecting, we have nothing to lose"
In an interview with the Western Regional Director of the EPA, George Diawoo, he confirmed the incident and stated initial assessment suggest the substance could be bitumen.
However, he said samples of the substance have been taken to the regional hydrocarbon laboratory for analysis.
"The substance is black like and our initial suspicion is maybe a bitumen but as to a confirmation we have taken sample to our hydrocarbon laboratory for analysis. For them to analyse whether it is a natural substance or it has been dumped by someone. Until then, we can't confirm as crude oil," he clarified.
By Ebenezer Kojo Atiemo|ConnectFM|Onuaonline.com|Ghana