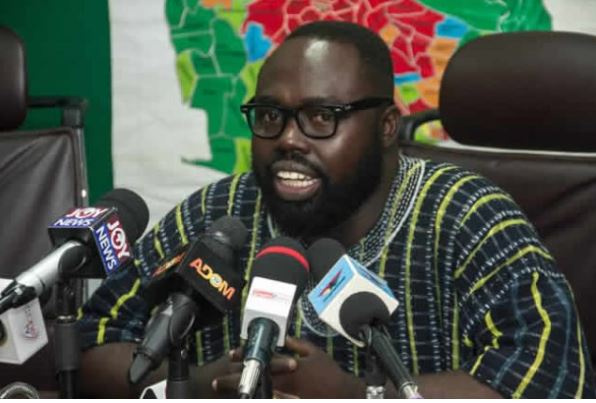 Deputy General secretary of the opposition National Democratic Congress, Dr Peter Boamah Otokunor has emphasised the party's readiness to fiercely oppose any attempt by the EC to tamper with the voters register.
This follows the Electoral Commission's (EC) presentation of a CI in Parliament seeking a continuous registration of new voters and also ensure the use of the Ghana card as a source document.
Dr. Otokunor speaking to TV3 said the party expects the EC to go by its earlier communication to the NDC regarding the voters register.
"Last two years when we were doing the register, we decried the foundational document for the registration and we indicated that they should have added the old voter ID card they said no. So they said passport, Ghana card and the guaranteeing system.
"What we know which they have written to us on is that they intend to remove the passports so that they will use only the Ghana card as a source document for the limited registration but not to scrap the register. If they're doing that consideration, it has not come to our attention," he indicated.
He added the NDC would sacrifice with their blood to ensure the EC doesn't compose a new register.
"…And I doubt if any gods from their village in this economic circumstances would appear to them in their dream to think about a new register. I doubt. We'll not only resist. In fact we'll sacrifice to make sure that even of it has to take our lives, we will stop it. So that one it's not going to happen," he vowed.
The Deputy General Secretary noted a greater responsibility lies on the NDC to oust the NPP from power to save Ghanaians from the current economic upheavals, the reason they can't be silent on anything that would compromise the integrity of the 2024 polls.
"This economic battle that we are battling, the case we made in 2020 and how it has turned out the economic quagmire that we are in, if we the NDC do not stand up and do anything and sacrifice to bring a change in the economic order, there will be total disaster. We would have failed our generation, forefathers, founders and we don't deserve to be politicians in the NDC"
By Felix Anim-Appau|Onuaonline.com|Ghana